How to buy business process outsourcing services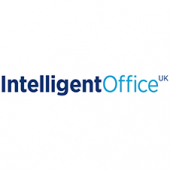 Legal practices continue to look for ways of adapting their businesses to what Richard Susskind calls a 'new legal profession'. In doing so, many are reflecting on what it is that lawyers do best. They are asking "what is it that our clients value most and how can we deliver our service to them in the most efficient manner?"
In the process, they are re-evaluating where the focus of their attention should and should not lie.
This brings me to the first question: why should any firm consider outsourcing?
The answer is simple. If any part of a law firm's business operation would be better executed by specialists - led, trained and managed by experts - that firm should investigate carefully the option of outsourcing.
Business process outsourcing has four main benefits:
Saving management time - not to be under-estimated. A law firm's management team prefers to focus its efforts on determining a growth strategy, on developing its lawyers, and on delivering excellent client service, free of the burden of managing business support functions. In this way, it is better placed to transform the performance of the practice
Improving operating procedures - better aligned with the needs of lawyers: a firm in which business support services are delivered by specialists whose core business is constantly to streamline processes and drive improvements in the way lawyers are supported; a firm where those specialists are held accountable for achieving the highest standards; this is a practice where lawyers' lives are made all the more efficient
Improving service levels - a constant focus on finding better ways of doing things, combined with a true client-provider service ethic means that outsourced business support functions are happy to be judged on everything they do, however small
Delivering cost efficiencies - it is a myth that the primary purpose of outsourcing is to achieve cost savings. But over time, through operational efficiencies and by identifying innovative ways of doing things, a firm will realise meaningful savings. One of the key measures of this is 'cost of support service per fee earner' and firms are advised to use this as key performance indicator
The second question is: what should firms look for in a business process outsourcing partner?
It almost goes without saying that firms should identify providers which have an intimate knowledge of the legal market. But they should also insist companies have a track record of success achieved by working with a broad range of practices over many years. Furthermore, it is important to find a partner whose process of getting to know a prospective client - and the way in which they work - demonstrates how thoroughly they approach everything they do.
No two law firms are the same and therefore a bespoke approach is an essential ingredient. A BPO provider that is open and honest about the challenges associated with making the transition is more likely to succeed. Such a company is better able to understand the dynamics at play during what is a sensitive time. Prospective clients should look closely at the providers' leadership team, its training methods and its record as an employer. But, most importantly, they should take an in depth look at others of the provider's clients – both the long-established and the more recent. This should also include a frank exchange of views with the relevant management teams of those firms.
The best BPO providers succeed by sharing best practice across client sites. This requires a culture of teamwork, learning and innovation rarely available to law firms' support functions. It also requires an effective management structure, one that ensures a high level of performance at client, location and departmental levels.
Thirdly, what makes for a successful outsourcing relationship? In a word: partnership.
A relationship in which both parties are truly committed to achieving the same goals is likely to yield the desired results. This is more easily said than done because law firms are cautious organisations and lawyers do not naturally embrace change. It is vital, therefore, that the provider takes all the time necessary to understand the concerns of lawyers (particularly partners) so that they, in turn, can understand the way in which things will change. This alignment will pay dividends in enabling the law firm to transform the way it functions. Monthly review meetings with key managers will ensure the relationship stays on track and the provider sustains its alignment with the operational needs of the client. Frequent meetings with the client's principal decision makers and stakeholders ensure the provider remains in tune with the firm's more strategic imperatives.
Finally, how can law firms avoid the pitfalls of entering into an outsourcing relationship?
An open and honest dialogue at all times and at all levels is absolutely vital. Of course, the outsourcing contract will take care of the terms and service level agreements which form the backbone of the relationship. Before this, however, each party must approach with great care the process of due diligence, most especially in relation to culture. Beyond this, communication is a key component. It is impossible to over-communicate, especially during the process of transition. Any pitfalls are likely to be characterised by a failure to manage expectations. This is the responsibility not only of the management team of the BPO provider, but also that of the client firm. Managing people's expectations requires a special set of skills: the ability to listen, encourage, explain, educate and serve – with a combination of professionalism and humility. Where service level agreements or standard operating procedures don't quite match the expectations of an individual lawyer, a flexible and tactful approach must be used to resolve the situation.
After all, what the law firm wants - above all else - is a consistent approach to operating its business.
Law firms that wish to concentrate their expertise on doing what they do best (providing legal solutions to their clients) - without the distraction of managing business support functions - should find a BPO provider which demonstrates these attributes. A provider fully committed to helping the client achieve its long-term strategic objectives.