It is imperative to free up fee earners to focus on generating income or winning new business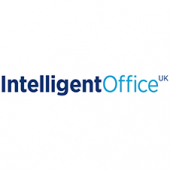 The way law firms deliver their services has never been under more scrutiny – all in the name of increasing revenue, growing market share and improving profitability. From reengineering process to pricing strategies, from captives to outsourcing, the one constant is change.
Firms clearly see the need to change the way they support their fee earners and clients. The reasons are many and varied – but one imperative is to free up fee earners to focus on generating income or winning new business.
A lawyer spending time on non-chargeable 'admin' is a double cost to the business. Not only is the firm paying a high price for completing an administrative task, it's also losing out on time the lawyer could be recording.
Let's do the maths: 200 fee earners at an average charge-out rate of £200 an hour. Converting just one hour a week per fee earner from admin to chargeable time would add at least £2m of additional revenue.
The same's true of secretarial time – where salaries are on average 25% higher than general administrative resource. The secretarial timerecording data we've collected and analysed from a number of UK 200 firms consistently shows that around two-thirds of all secretarial time is spent on document production, file management and general administration. These activities could be delivered at the same quality, or even better, often more flexibly – and at lower cost.
Put the right support structure in place, and fee earners are free to focus on what they do best, knowing that administrative and secretarial tasks will be performed by the right people, at the right time and in the right way. The service the fee earner receives will be better. The end result for clients is improved. And the firm can focus on growing revenue and profitability.
READ THE FULL RESOURCE IN THE MARCH ISSUE OF BRIEFING