Law firms need a clear information architecture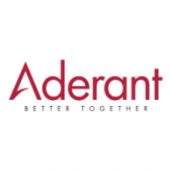 This resource was also featured as a Briefing Industry Interview in the September 2015 issue of Briefing magazine. To read the issue in full, download Briefing magazine.
----------------
Collaboration has never come easy to law firms. Even though sharing information can surface many new opportunities – increasing revenue and, in theory, profitability – the lawyer's instinct is to shield their client relationships from colleagues.
Partners are paid for the business they personally bring to the table. Fear that something will go wrong with their client outweighs the likely advantages in the risk-averse legal mind.
But now comes a new call to collaborate that's harder to ignore. Clients want to work alongside their law firms as partners in a way more akin to the supply chain they, in fact, represent. They want to understand the processes their firms are using – and they want clarity about how those processes lead to the price they're paying. They may even ask law firms to collaborate with others (and maybe not even traditional law firms) to help them bring that price down to a final fixed cost they can justify.
It's a big change from the way things were – and it means some firms need to make some big changes. They need reliable processes to produce work of a guaranteed quality, and they need the skills to communicate and negotiate that value with clients. But they also need an information architecture that makes both the processes and the value crystal clear to them and, in the end, to clients.
The missing links
Until relatively recently the information you need to deliver on this goal hasn't easily been available to firms, says Aderant CEO Chris Giglio – but now a complete practice management solution can compare multiple sets of data to demonstrate how different combinations of forward planning, robust processes, and of course the right people, clearly leads to a certain price. Correctly resourcing work according to margin goals is the best outcome for clients and firm alike.
It wasn't even necessary in the past. "Historically, law firms were really quite content – or confident – to set and raise their rates however they saw fit," says Giglio. "But general counsel now push the pressure on their own budgets down to their law firms to demonstrate the value they can provide. It has created a new dynamic – and firms need to work very hard to develop some new muscles for dealing with it.
"With no open-ended budget, you need a plan in which work is carefully managed to be delivered at the lowest cost possible to produce the necessary result of the right quality."
In order to produce the greater certainty clients demand, the traditional billable hour metric is gradually being replaced by an array of much more complicated pricing models – but these require a system for more advanced matter planning. "Firms must break down, digest and analyse everything that's happening on a matter in detail – who's performing certain tasks for how long, the processes they're using, and then how these can be changed to lead to a high-quality conclusion for the client and a more profitable one for the firm," says Giglio.
Without this level of deep insight in the first place, firms can't possibly offer it up to their clients to pave the way to a more collaborative process, he says.
Project partners
Investing in more advanced budgeting and planning is just one sign that law firms are beginning to, or perhaps are being forced to, work more like other businesses that deliver more or less predictable product through a measurable and manageable pipeline.
Another is the increasing standardisation of delivery by embracing elements of automation, and so avoiding unnecessary duplication of effort.
"Leveraging work that has been completed for clients in the past is now absolutely essential," says Giglio. Firms need to know the parts of a transaction they can spend less time on, he says, or devote less resource to, by judging how similar those components are to work successfully completed in the past – and they need to turn that knowledge into repeatable processes.
"Firms are beginning to implement a series of practices that have clearly created efficiencies in a number of other industries before them," says Giglio.
For example, they're not only investing in systems to price work more accurately – they're hiring new people with the skills to communicate the value of the data these systems can crunch. "Forward-thinking firms will hire dedicated pricing managers and experts from other professional service backgrounds to create new structures for scoping work more effectively."
Recruitment departments are also trying out fresh talent for managing what are ongoing process change programmes, implementing the lessons from outputs as they emerge to drive up efficiency incrementally over time (what's known as continuous improvement).
Project managers can be held responsible for considering how types of work are best modelled within available resources (possibly working alongside their pricing specialist colleagues in cross-functional teams) – and then for monitoring compliance with the result. They may support partners in everything from initial pitch to delivery, or in some cases may replace the partner's own time. Without these project management skills, many say that you can't really get pricing right.
Part of the project management skill set is then to persuade people of the case for change internally – embedding new ways of more collaborative working across the firm consistently, and creating buy-in to the organisation's goals.
"Other industries have used such project management principles for many years," explains Giglio. "And a legal matter is essentially a series of actions performed by a range of individuals to create a known outcome – and that's a project. However, it's a challenge for law firms, as we've seen, because there's that much more pressure on the firms to deliver the more predictable outcomes."
Open plans
Inevitably, a new structure or process involves a period of internal adaptation to change, presenting a significant hurdle for any business.
Just as they grow more open with their clients on the matter of price, Giglio says firms need to be clear internally about the profitability advantages of advanced technology and processes.
"People resist change because they don't like it, and they usually don't like it because they don't understand the reasons for it, especially what it will mean for them personally and their new working life," says Giglio. "Helping people to understand why a change matters is critical to embedding any new process or system."
Much like persuading someone to adapt their behaviour in any walk of life, he says, success hinges on offering enough of the right kind of information – and then active demonstration of how the change leads to improved results. The same information systems offering transparency to clients can therefore be used to reassure the employees who are delivering the service that new processes will work. Data visualisation drives engagement.
"It's equally important to have a clear plan to follow, which everybody can access and quickly understand," adds Giglio.
"And as matters unfold, and unexpected issues arise – as they usually do – leaders must be consciously reacting. That's only possible, he says, with access to reliable information that can be regularly analysed for possible improvements.
But however well respected, he points out that process won't embed change in legal all by itself. People also need to be incentivised to follow it.
"A business change is a fundamental choice and, once determined it's vital that strategy and reward systems are consistently aligned. If partner reward doesn't reflect the value of collaboration, process improvement and collective profitability, they simply won't happen.
"If the firm wants more collaborative effort and the success of the client to be a determining factor, a simple system of individual performance metrics presents very little incentive."
Rather, firms will need to develop appropriate teambased milestones, he says, with clear signposts of what progress against them can mean for everyone involved.
"It often seems overlooked that any performance management system needs to create a benefit for people to exhibit a new behaviour. It comes back to those reasons people don't want to change their ways in the first place.
"If they don't understand it and don't like it – perhaps because they don't understand it – a reward system is one way to ensure they're inclined to like it a little more."
Transparency matters
Making more management information more visible can be beneficial for firm and client, that much is clear.
As well as remuneration practice, firms can also make better decisions across the board – in the highcost centre of lateral hiring, for example – while many of the other key advantages derive from positioning the firm-client relationship as a collaborative partnership.
"With more professional procurement practices, smart clients want more insight into all their vendors," says Giglio. "Transparency gives them greater confidence that they're receiving a professional service that is well managed and where unpleasant surprises will be minimal."
But in the long term this also benefits the firm. Proactively delivering information builds confidence in the client that they're being treated fairly and that work is in very safe hands.
Transparency leads to loyalty, as the client is more likely to use that firm again – they know they've chosen wisely. The relationship evolves into a brand loyalty, something businesses from other industries regularly invest time and energy to develop.
Through active collaboration, these firms are also more likely to understand what their customers honestly think and value – and they can adapt processes accordingly to improve client service and communicate the changes to future clients.
And by standardising processes for efficiency, firms also stand to benefit by setting clear expectations. The client relationship will potentially be easier to manage, and certainly tied more closely to the firm's overall processes than the behaviour of a particular partner (who may or may not be in a position to leave the firm).
"Some larger firms have even been able to move to a single supplier model," says Giglio, with firms taking on all of a client's legal work.
In today's world, leading law firms are clearly changing into businesses that are more open with their information – but only if they have the technology and the right skills.