The uncertain future of the SME legal market – LPM magazine, June 2016 – All change?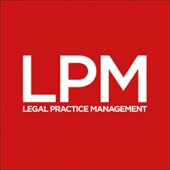 This month, LPM magazine looks at the uncertain future of the SME legal market – from pricing, recruitment and retention to cybersecurity, regulation, and technology. We've got it all covered in our LPM conference 2016 report, with added insight from speakers and delegates who presented/attended.
What's in this month's issue?
Feature: This issue we're covering LPM conference 2016 and exploring the topics our learned panels brought to our attention, including views from senior managers at Brethertons, ADDS, berg, Paragon,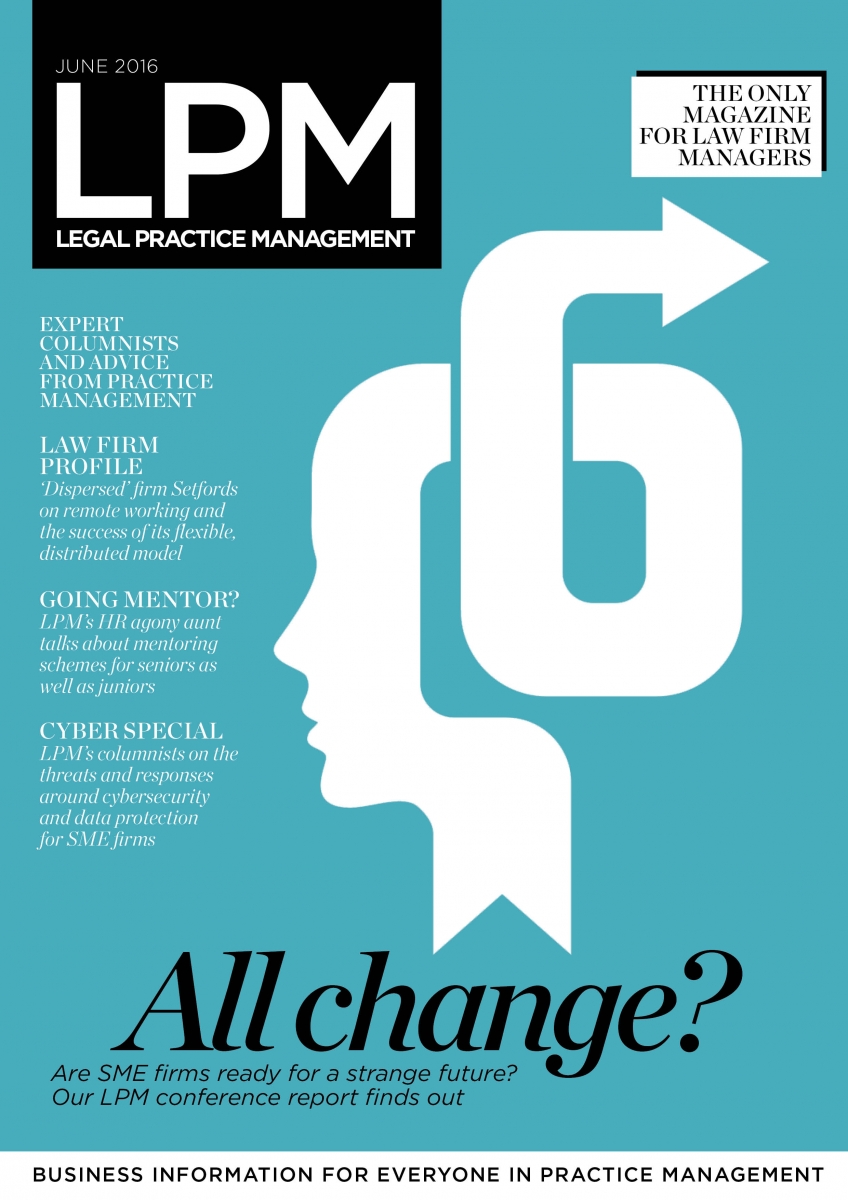 The Cyber Security Expert, Keystone Law, DAC Beachcroft, QualitySolicitors and speaker Professor Rupert Merson.
Law firm profile: LPM interviews 'dispersed' firm Setfords Solicitors. Joint-CEOs and cousins, Guy and Chris Setford talk about remote working and the success of the Setfords flexible, distributed model.
The columnists: In our cyber special – Alan Cousins at Paris Smith discusses the threat of CEO fraud and what you should do after a cyberattack strikes, and Joanna Kinston-Davies at the Jackson Canter Group shares her experience of the Lees Solicitors acquisition. Natasha Rawley at ADDS looks at the impact of the GDPR on SME firms, Doug Hargrove at Advanced Legal talks about the government's Cyber Essentials schemes, and Janine Parker at Paragon LawSelect discusses the cyber challenges SME firms are currently facing.
Book review: Thomson Snell & Passmore CEO Simon Slater reads Creating Competitive Advantage to find out how firms might get ahead in the ever-changing SME legal market.
> Missed an issue?

Visit the LPM magazine home page where you'll be able to download all our back issues and to sign up to receive LPM magazine every month.
Download the LPM media pack to find out how you can be involved in LPM magazine's future.
>> Any problems?
Having problems downloading LPM magazine? Email David and we'll email you a copy instead.