LPM magazine, April 2015 – Under the hammer?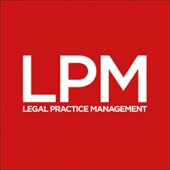 Under the hammer?
The housing market is in recovery – transaction levels are increasing, optimism is returning and there are far fewer conveyancing firms in the market. What does that mean for those recession survivors? The bigger firms are getting bigger, and the small failing – standing still will not do. Find out how firms are taking up the challenge in this month's special issue on conveyancing.
What's in this month's issue?
Feature: Continued growth in the housing market means firms are sweating to keep up with the pace. But does that have to mean sacrificing quality and client care to handle volume? We find out how firms will prtect from risk and serve consumers in an unstable market – and how the firms at the back of the pack can get out in front. With views from leaders at Shulmans, Beaumont Legal, Gordon Brown, Stephensons, Stepien Lake, as well as CEOs of the Law Society's newly launched venture Veyo and the Council for Licensed Conveyancers.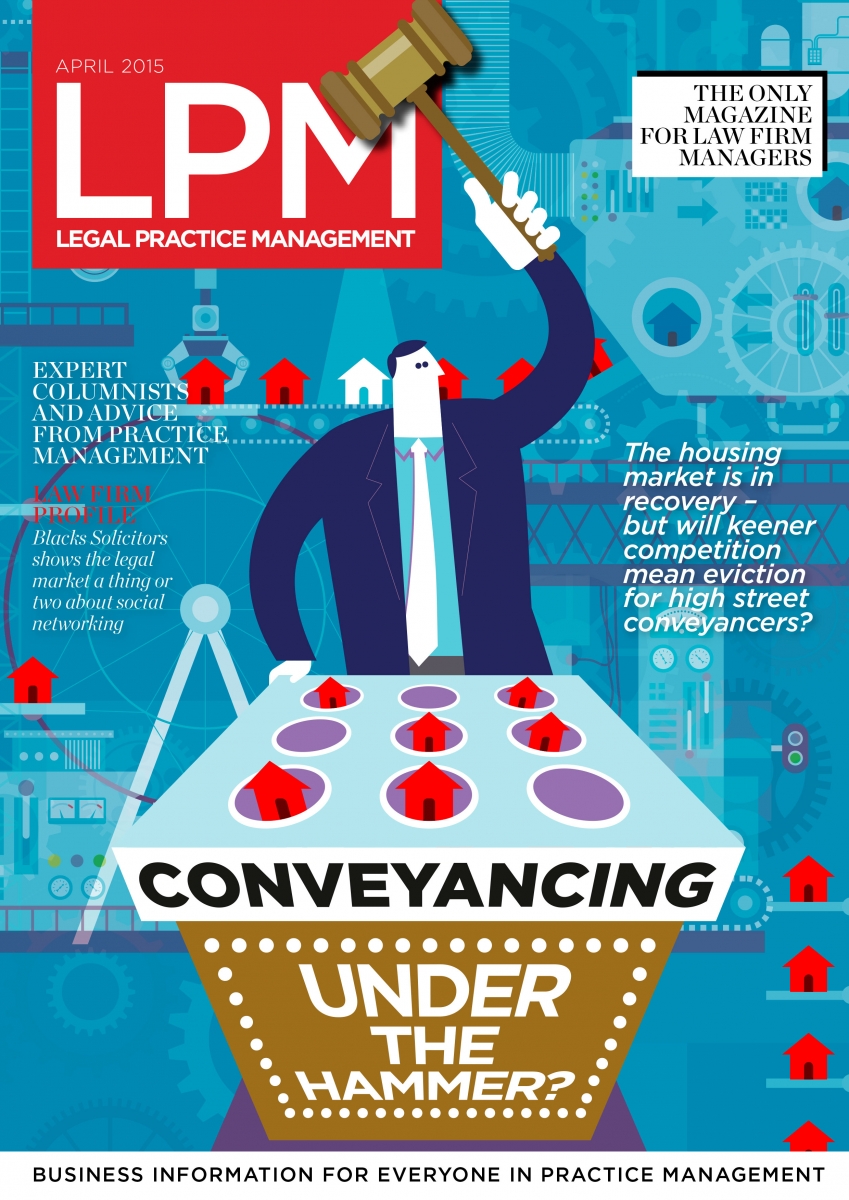 Law Firm Profile: Chris Allen managing partner of Blacks Solicitors talks making big waves with simple tools as he gives us a masterclass in social media. #GameOn.
The columnists: Emma Sell, practice manager of BDBF, on the hard reality of paid-time off policies in legal; Richard Hill, practice director of Stepien Lake, on what matters about matter profitability; Janine Parker of Paragon Brokers, explains the best ways to protect against the cyber threat; The File Queen Natasha Rawley of ADDS walks us through an information asset spring clean at your firm; and Jitendra Valera of Advanced Legal, on the default digital future coming to the legal market with or without you...
In practice: Rachel Davidson of Asons Solicitors reviews Armstrong's Handbook of Performance Management, and finds out where it can benefit your business; HR Agony Aunt Polly Jeanneret tackles non-self starters, new graduates and a bit of HR-related pre-election speculation; Your View quizzes firms on whether the Law Society's preferred supplier scheme puts its members interests first; plus our monthly recap of all the news, reports and research that matter.
Industry views: Simon Charles of City boutique Marriott Harrison tells LPM about the IT transformation that's pushing the firm toward sustainable growth and better client service with e-know.net. Getting more from your finance data will become a differentiator for SME legal, says Graham Moore of Exen. Phil Snee, development director at Linetime, talks to LPM about improving process, reducing paper consumption and how automation translates to better business sense. And Nigel Williams at Lexis Visualfiles asks whether your conveyancing system is fit for purpose, how a future growth will impact how you do business in future – and how to win more clients.
>> Missed an issue?

Visit the LPM magazine home page where you'll be able to download all our back issues and to sign up to receive LPM magazine every month.
Download the LPM media pack to find out how you can be involved in LPM magazine's future.
>> Any problems?
Having problems downloading LPM magazine? Email David or Phoebe and we'll email you a copy instead.