First issue of Legal Practice Management magazine: February 2014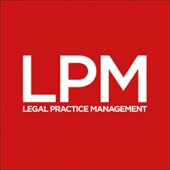 Beginnings...
Great challenges lie ahead for the legal market – join us for the first issue of LPM magazine and find out how those challenges can turn into opportunity for the most innovative and agile of SME law firms.
In legal, vision failure has become all too common. But this can be changed. Some SME firms are forging ahead, innovating and competing their route to a more businesslike future. We've unearthed the stories of innovation and nimble thinking at the heart of those firms; share in that knowledge, transformation and ingenuity at the heart of legal.
What's in this month's issue?
Interview: Declan Tan talks to Simon McCrum, managing partner of Darbys, about transforming a firm from financial intensive care into one with national aspirations, as well as his diagnosis on where ailing firms are going wrong, and how to put it right.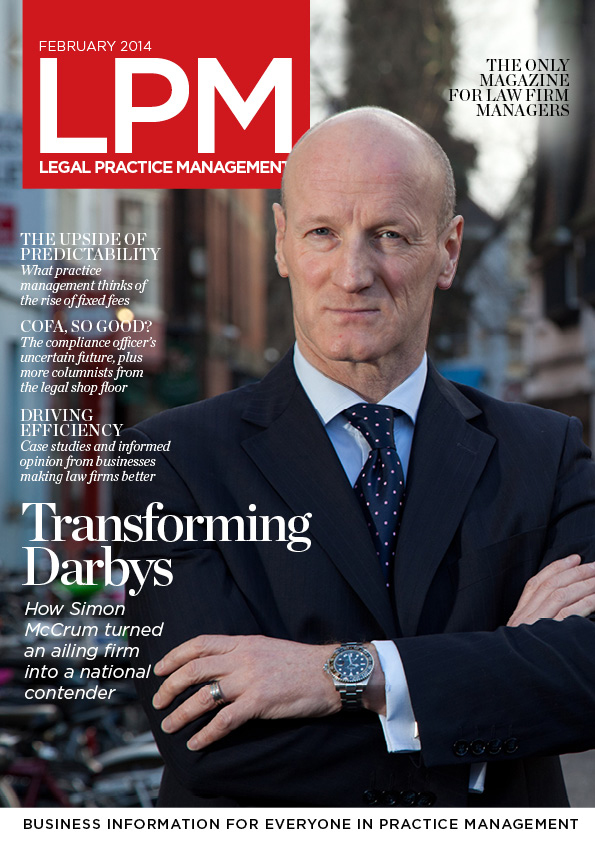 Practice Makes Perfect: LPM gets the insider's view of practice management's ups and downs from operations director Caroline Davison of Berwins – and how stage performance might be just the tonic.
The columnists: Richard Hill, practice director and chair of the ILFM, on the COFA's uncertain future; Emma Sell, practice manager at niche HR firm BDBF, on helping lawyers to manage; Jitendra Valera of Advanced Legal analyses the rise of the legal consumer experience; and Natasha Rawley, The File Queen of ADDS, on how hard but useful it is to be paper-light.
In practice: HR Agony Aunt, Polly Jeanneret, on checking a hire's social feed, 'updating' older solicitors and promotions; 'The 8 Steps to Strategic Success', reviewed by ex-legal CEO Andrew Manning; plus a recap of this month's news, reports and research.
Industry views: Nigel Johnson, IT manager at Knights, on transforming printing with Altodigital. And LPM talks to Chris Jeffery of Thomson Reuters on how affordable IT will impact SME efficiency; and Nigel Redwood at e-know.net on the competitive pressures pushing firms to rethink IT.
Sign up to receive LPM magazine every month
>> Missed an issue? This is the first, so don't worry.
Visit the LPM magazine home page where you'll be able to download all our back issues.
Download the LPM media pack to find out how you can be involved in LPM magazine's future.
Any problems?
Having problems downloadind LPM magazine? Email David or Stella and we'll email you a copy instead.