LPM magazine: on how SME firms are facing the future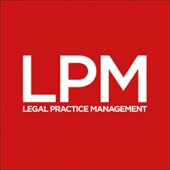 Planes, trains and automobiles...
Get the story on LPM's regional road trip, from Bristol to Birmingham to Leeds, as we find out how firms are gearing up for a rocky yet potentially prosperous future in the SME legal market.
Firms tinkering under the hood are discovering profitability and fresh approaches to market as they drive efficiency in this changed market. Find out what firms across the nation are doing as they reach pastures new.
What's in this month's issue?
Feature: LPM magazine traverses the nation and broaches the challenges all firms face across three roundtables in Bristol, Birmingham and Leeds – with views from practice management at Simpson Millar, Anthony Collins Solicitors, Ashfords, Foot Anstey, Forbes, Enoch Evans, Ramsdens and Veale Wasbrough Vizards. Change is now all around us, and how SME law firms handle, or even embrace it, will determine whether they become relics or revolutionaries in a new kind of market.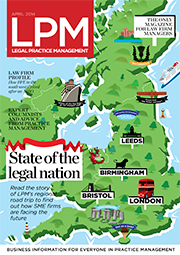 Law Firm Profile: BPE Solicitors tell us how, after a management buyout, the Gloucestershire-based firm is shaping its future – and why sales are at the centre of that change. Managing partner, John Workman, talks us through the process, the planning and the potential in that new life.
The columnists: Emma Sell, practice manager at niche HR firm BDBF, on the challenge of great recruitment; Alan Cousins, practice director at Paris Smith, on the cyber threat to law firms; Richard Hill, practice director and chair of the ILFM, on how to handle relocation; while Jitendra Valera of Advanced Legal on clever IT that works invisibly to drive efficiency; Natasha Rawley, The File Queen of ADDS, on disaster recovery and business continuity; and introducing Janine Parker of insurance broker Paragon on big challenges to conveyancing.
In practice: HR Agony Aunt, Polly Jeanneret, on sick days, video recruiting, and long-distance lives; Kevin Murray's 'Communicate to Inspire' reviewed by Gillhams marketing manager Susan Kench; plus a recap of this month's news, reports and research.
Industry views: Colin Kennedy of Thomson Reuters Elite talks SME law firms now need big firm capabilities – and how Envision is making that happen; and Tim Hubbard of Altodigital on breaking firms' addiction to paper, and moving from documents into a digital future.
>> Missed an issue?

Visit the LPM magazine home page where you'll be able to download all our back issues and to sign up to receive LPM magazine every month.
Download the LPM media pack to find out how you can be involved in LPM magazine's future.
>> Any problems?
Having problems downloading LPM magazine? Email David or Stella and we'll email you a copy instead.