LPM magazine, November 2015 – Teach yourself rocket science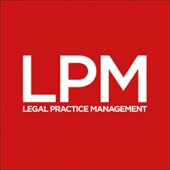 Lessons from the cosmos.
Where better to find a masterclass in process and projects than one of the organisations doing it best, and on budgets under ever-increasing scrutiny. LPM magazine talks to the man in charge of Nasa's continuous improvement programme to learn how law firms could learn from rocket science.
What's in this month's issue?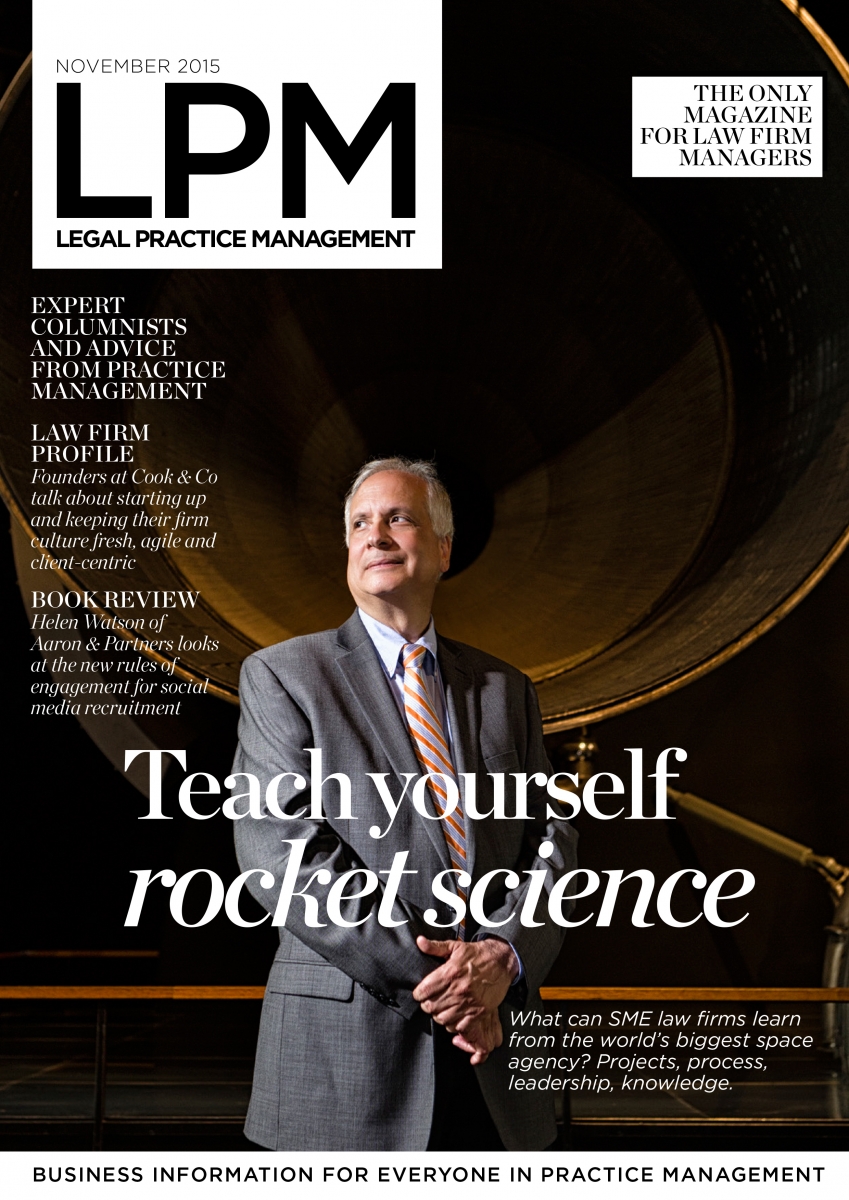 Feature: What can SME law firms learn from the galaxy's biggest space agency? We talk to Nasa chief knowledge officer Ed Hoffman about his universe of projects, process improvement, leadership nous and critical knowledge with some vital lessons for law firms.
Law Firm Profile: The energetic people at Cook & Co tell us their recipe for Bristol-based success.
The columnists: Introducing Joanna Kingston-Davies, CEO of Lees Solicitors as she unpacks legal business's approach to 'sales' – and how her team have upended out-dated attitudes. Jane Pritchard of TV Edwards explores how developing more self-sufficient fee earners at your firm will reap great rewards. Plus, Doug Hargrove of Advanced Legal looks at the government's digital by default transformation and how it is affecting firms. And Janine Parker of Paragon Brokers highlights some PII essentials after the renewals rush.
Book review: Helen Watson of Aaron & Partners reviews Social Media Recruitment by Andy Headworth – her must-have for Gen-X and Gen-Y'ers.
>> Missed an issue?

Visit the LPM magazine home page where you'll be able to download all our back issues and to sign up to receive LPM magazine every month.
Download the LPM media pack to find out how you can be involved in LPM magazine's future.
>> Any problems?
Having problems downloading LPM magazine? Email David or Yasmin and we'll email you a copy instead.