LPM magazine, October 2015 – Out with the old, in with the neuro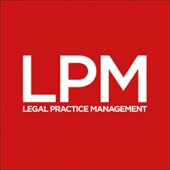 The unlearning curve.
As 16-hours mandatory CPD training winds up ahead of the 1 November 2016 deadline, we look at how firms are adapting to the new requirements, find out what early adopters are doing – and whether SME firms are ready to develop the right skills at their businesses. School's out.
What's in this month's issue?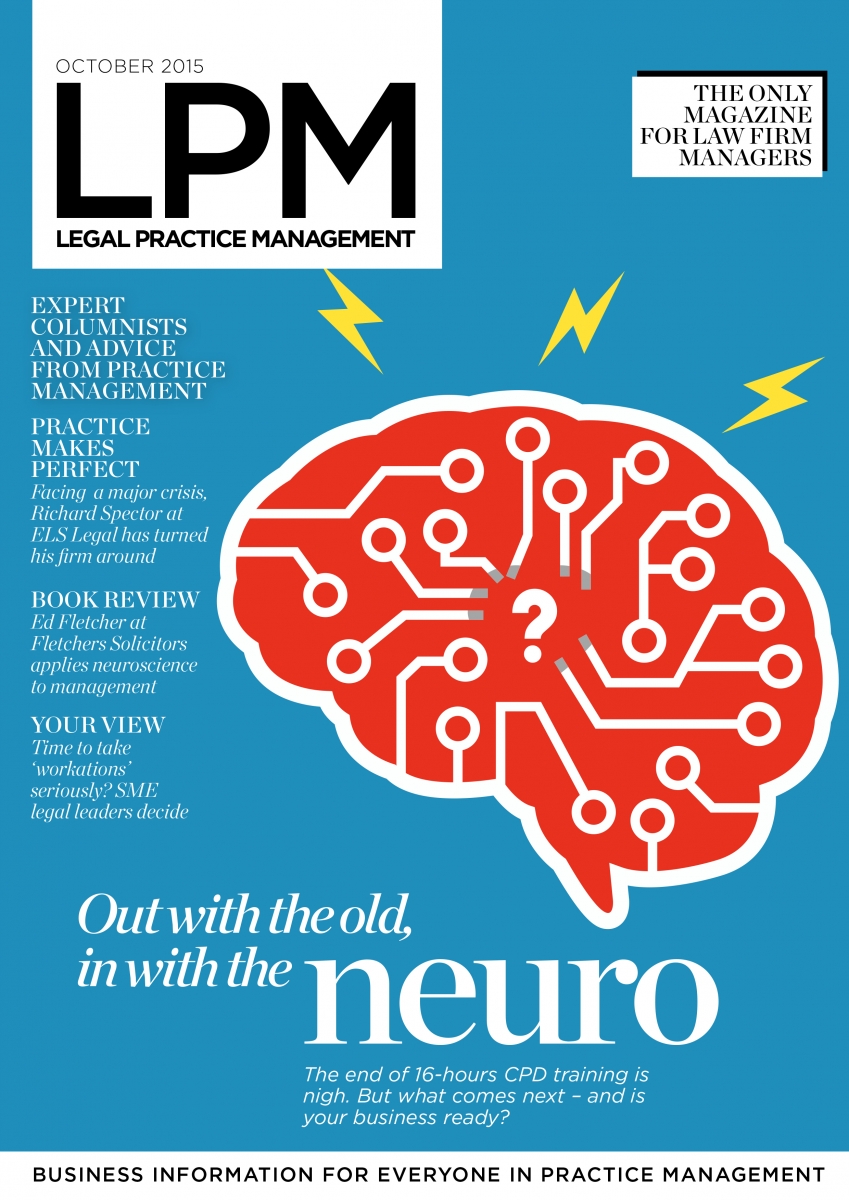 Feature: We hear from leaders at Morecrofts, Nelsons, JMW, Ramsdens, as well as the SRA about how those firms are adapting their businesses to the continuing competence regime.
Practice Makes Perfect: After a major partner fraud, Richard Spector at ELS Legal tells us how he's turned the firm around after that crisis.
The columnists: Introducing Edward O'Rourke at Ashton KCJ as he gives us the blueprint for innovation in an SME law firm, and Alan Cousins at Paris Smith with his tips on how to get the best out of the partnership. Plus, we have Doug Hargrove of Advanced Legal on the ascendance of a mobile world, Nigel Kidwell of LawSelect on PI renewal season, Natasha Rawley of ADDS on preparing your firm and its data for big change, and Joanna Swash of Moneypenny on always-on connectivity for firms.
Book review: Ed Fletcher at Fletchers Solicitors reviews The Fear-free Organisation, a book applying neuroscience's latest discoveries to management.
>> Missed an issue?

Visit the LPM magazine home page where you'll be able to download all our back issues and to sign up to receive LPM magazine every month.
Download the LPM media pack to find out how you can be involved in LPM magazine's future.
>> Any problems?
Having problems downloading LPM magazine? Email David or Yasmin and we'll email you a copy instead.