The power of better systems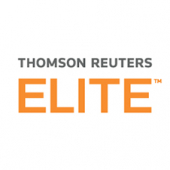 This resource was also featured as a Briefing Industry Interview in the September 2015 issue of Briefing magazine. To read the issue in full, download Briefing magazine.
------------
Keeping track of how firm-wide client relationships develop is a constant priority for law firms – and the process for accessing specific information to capitalise on them has to be efficient. A lawyer or business development professional may need insight into a colleague's company connections at a moment's notice on a challenging conference call or preparing a vital last-minute pitch – and it falls to the firm's IT department to facilitate this through better systems.
The law firm Winckworth Sherwood, for example, has created a set of key client sites that offer summary snapshots of 20 of its largest clients at a click. This includes information on relevant contacts, showing relationships ranked based on a number of factors such as frequency and recency of contact.
"The sites are linked to our PMS for financial information, and to other knowledge relevant to the client being accessed," says IT head and partner Christel Aguila. "You can have up to five teams working for a particular client from different practice areas, and they can access a site and ascertain who else is regularly involved with which client contacts to leverage the existing relationships."
That's because running underneath it is Business Development Premier Data Engine from Thomson Reuters Elite. It captures and categorises email relationships accumulated over the course of daily business. The business development team and legal professionals can quickly gauge where client relationships ought to be at their strongest, and so which colleagues to turn to at their firm to help make things happen for them – and faster.
"We recently upgraded to the very latest version – which now allows people to customise their own individual dashboard view to focus exclusively on relationship statistics for a specific client or a particular industry, whichever they're interested in monitoring," says Aguila.
What if a key individual at an organisation simply doesn't seem to surface through the system at all? The latest version now allows you to access Thomson Reuters' database for company profiles of large corporates, which is updated automatically, she says. "All the directors are listed and people can be confident they have the most up-to-date information available. You can also see competitor information."
That's useful because one challenge is that the people they want to speak to may also move on to pastures new, she says. "Traditional systems don't necessarily know this immediately unless people are informed and teams then update their lists religiously – but that's often one of those neglected admin tasks."
"Ideally, the business development team needs to be sure the contacts they plan to invite to key events are still in their roles in advance of writing to them. Otherwise you can send an email off to 100 people, only to find that a third of them bounce back. It's a waste of time and quite frustrating, as you feel like you're essentially sporadically spamming an unreliable database." Business Development Premier Data Engine can help to cut this out.
"Anyone can cross-check that information at the outset – just by entering a person's name. It will tell you whether a contact is listed under more than one organisation and also the recency of contact. This prompts you to check whether the contact has now moved on (if more than one organisation is listed), and whether there has been no further contact for a period of time."
As we all still live in a predominantly email-driven world, it's a useful tool for finding out whether you haven't been in touch with valuable clients for a while.
Ranking for relevance
When Winckworth first introduced the product some seven years ago the efficiency gain was even starker. Previously each team had compiled their own individual sets of contacts in different tables and spreadsheets, and marketing had its own list to add to the mayhem-like mix. "Back then we had a small marketing team, so even something like compiling a firm-wide Christmas card list was a huge administrative task," explains Aguila.
"The immediate gain when this was implemented was that the lawyers didn't have to do anything new for the system to collect contact details. The relevant information was automatically extracted, processed and structured into lists – so also mitigating risks that can emerge from more siloed information."
In order then to search the system for relevant contacts for any new task or opportunity, various factors are incorporated in a nifty formula to push the most promising prospects higher up the results list that's returned.
You have to apply a dash of common sense, explains Aguila. For example, a PA in one team may rank higher than a solicitor in another one, as the ranking is based purely on the volume of email activity between a sender and recipient.
"But when entering your own name you will see all the people you've ever connected to over email, excluding anyone marked private in Outlook," she says. "And the ordering of that list takes into account how often you email the person, when you last emailed and whether the person's in your address book. It gauges the current state of each relationship. Somebody who was only emailed once will find themselves near the bottom of the list, for example.
"At first we only used the tool for challenging marketing tasks such as verifying contact lists to prepare for events. But by linking it to our key client sites we can maximise its use for business planning and risk management – and not just for the purpose of building up an appropriate target audience for events and mailshots.
"It can be used to drive more creative and consistent cross-selling activity across practices – and as an additional risk management resource for accurate conflict searching before beginning a matter."
She stresses that the system also respects privacy, ignores the content of the body of an email and only looks at business email. And if one has concerns about another person's contact details in their address book becoming public knowledge – a dentist or hairdresser, perhaps, says Aguila – by simply marking that contact as private the system won't capture the information.
The most recent version of the tool was also enhanced to capture the sender's email signature automatically – so if they've recently changed this, contact details such as job title can be automatically updated. "That's quite neat, as the system tells you the person has changed their title without them needing to tell you. You don't need to update the system," says Aguila.
The business benefits really are plain to see, she says – and in smaller time savings for lawyers' or BD's daily workloads as much as strategic business development activity. For example, there's no longer any need for emails flying around, copied in to all, to find just any contact connection to a particular country.
"As it's one of those systems that sits unassumingly on the intranet homepage, people do sometimes need a reminder it's there for them to use," she admits − and outlining its use is now a formal element in the induction process for all new legal staff.
Indeed, it's an especially powerful tool for new starters, who are likely to be embarking on more new relationships with their clients from scratch – or may need to find out if anyone else in the firm had contact with any of their existing clients or contacts. They can enter either an organisation or a contact name and will then immediately generate a useful pool of information as a starting point.
"Unlike the billing system or DMS, constantly in use, it's one of those systems that's only used when you need it – we continually try to drive awareness about such powerful tools," says Aguila. "We also often find newcomers will freely raise its use in team meetings with people who have been here for years – and who may have forgotten about it. Our BD team also helps to raise awareness during their internal marketing meetings if they feel the technology's advantages aren't sufficiently exploited."
But with all key contact points automatically caught in the act – and the most useful information escalated to greater prominence – the greater efficiency business case really couldn't be clearer.