Project improvement means innovation and continuous improvement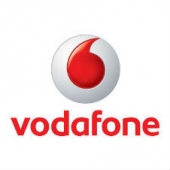 This resource was also featured as a Briefing Industry Interview in the October 2015 issue of Briefing magazine. To read the issue in full, download Briefing magazine.
--------
David Aird is brand new to legal. He comes across from the FTSE 250-listed strategic outsourcing and energy services giant Mitie. And he entirely understands the note of surprise in the inevitable question – why?
"When I started looking I wasn't really interested in a law firm at all," he admits. "I was full of all the usual negative connotations – it sounded a bit boring and grey." The thing that swung it for him, he says, was when his new managing partner told him that he wanted to "run a business that happens to sell law".
And in the mere two years he has been at DAC Beachcroft he has already seen change for the better across the industry, he says. "There's much more focus on cash, the bottom line and overall profitability. Perhaps it's just my impression, but those things seem to have taken second place to the profession in the past."
Happy, and you know it
Aird has two big priorities. He has put in place processes to empower IT internally – and raised internal customer satisfaction scores from 70% to 91% as a result. However, a commitment to back-office continuous improvement is also financing more fundamental change that adds additional efficiency.
"We can't throw £20m to make everything amazing tomorrow − but project improvement after project improvement means that each day looks better than the day before," he says.
But the really big investment at DAC Beachcroft at the moment is in agility – for lawyers and business services, both for today and for making the firm attractive to the next generation of lawyers. In Leeds, for example, a new office has fewer workstations than people. Employees don't have a nominated desk, but instead teams share a 'home zone' and work around the office with new laptops. "We're taking up 25% less space and as it's a great environment, people are happier too."
It's hard to argue with that. Space saving and more mobility are key outcomes of agile working. The DAC Beachcroft team visited a hub of such collaborative office space at one of their strategic IT partners, Vodafone, for some early inspiration. Since implementing some innovations he saw, he now regards flexibility as a better future for firms in various forms.
"We're probably still a bit old-fashioned even here. Take me – I'm not a morning person. Don't call me for a meeting at 8am – but I'm happy to be there at 8pm; or I might need to run off for an hour and a half. The work still gets done – and it makes me more productive to be able to work when it suits me.
"It's difficult to measure happiness – but there's definitely a different atmosphere at work in Leeds. Now while teams have different home zones, they will bump into each other at coffee points. It's deliberately designed to create contact and connection."
And are the clients happy? The new office setup needs to be supported by technology to make sure lawyers can be clearly responsive, however and wherever they work, says Aird. "Give me some flexibility, and the flip side of that is that I don't mind jumping onto a quick videoconference call on holiday as I happen to have my tablet with me.
"But when you work this way you are much more reliant on your tech. Vodafone takes away a lot of the pain, and looks after everything from our international network, internet and security to mobile device management, voice and videoconferencing."
And Aird says he's confident he receives the same level of service and attention from the company as he did at the much larger Mitie.
"Legal is great – and there are lots of helpful niche providers to support you, but larger partners are capable of managing a wider range of things − for any size business. They're in a position to be more strategic partner than straightforward provider."
But even with the operational efficiencies released by a scalable partnership, greater agility and improved process, he says there's still at least one missing piece – and one that really isn't a puzzle. That's cloud.
"I've still got 400-odd servers sitting behind my desk – and that's just madness. It means a lot of our focus is still on running our servers and infrastructure. That means it's not on the client, cash collection or profit margin. I want someone else to do the infrastructure stuff so that we can make more of a difference to our clients. At Mitie we managed to deliver great things with a hybrid cloud solution from Vodafone, so I'd like to see a similar solution here. Obviously we need to manage the expectations and security needs of our clients, but getting this right can really change the focus of our future."
Aird arrived at the firm for a change of focus – not to mention breath of fresh air – himself. With strategic partnership on his side he's now in the process of delivering one.