Want to grow up and become a top 100 firm – LPM magazine, September 2016 – Going up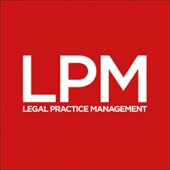 This month, LPM magazine asks how legal businesses can achieve significant growth and become rapidly scaling firms?
What's in this month's issue?
Feature: Our main feature by Patrick Wingrove reveals how SME firms can become rapidly scaling businesses.
Special report: We crunch the results of polling at the LPM conference, with insight from delegates, speakers and report sponsor Accesspoint.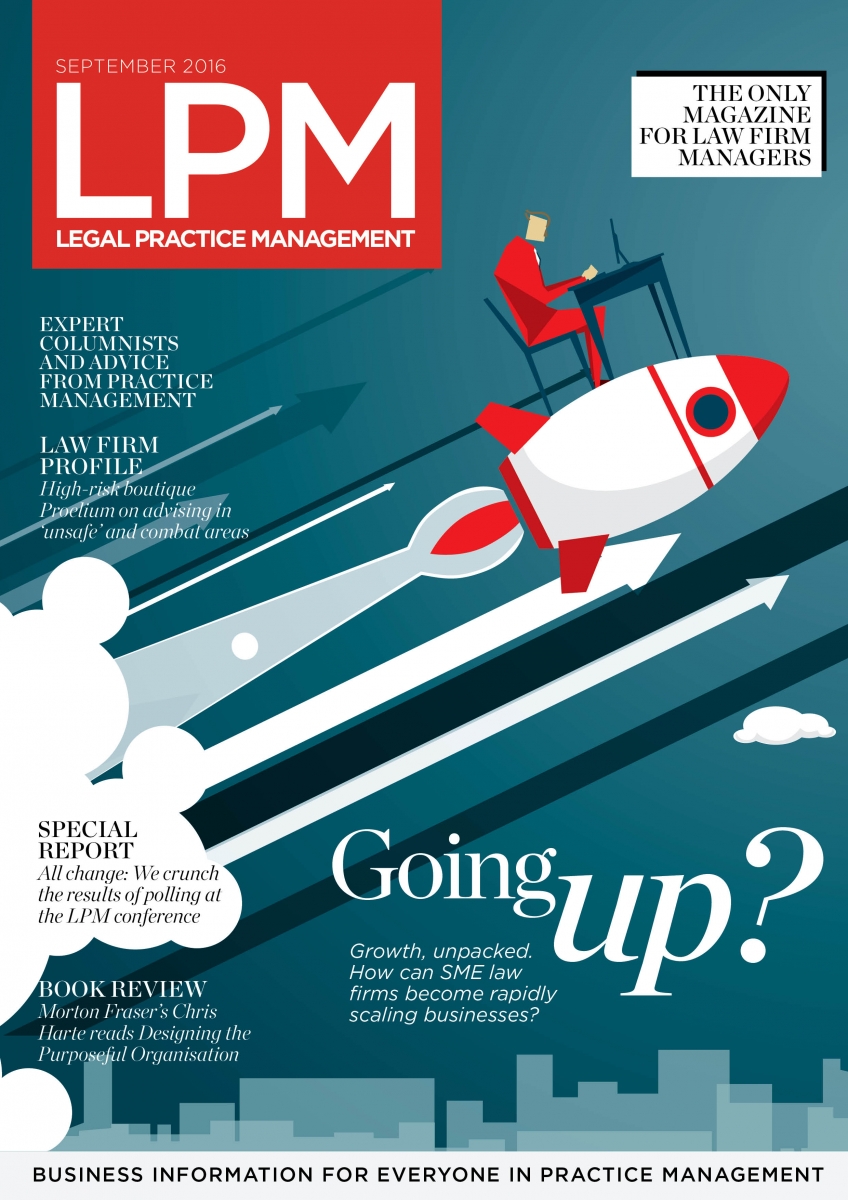 Law firm profile: The founders and partners of high-risk boutique firm Proelium Law talk about advising businesses and professionals operating in hazardous and combatenvironments.​
The columnists: Barry Davies at Douglas-Jones Mercer talks about the future of law firm models and Glyn Morris at Higgs & Sons delves into the practical considerations of addressing a big 'phish' or 'whale'. Doug Hargrove at Advanced Legal on repurposing tech for a 'disruptive' competitive advantage, Janine Parker at Paragon LawSelect talks about using broker-market mechanics to benefit SME firms, and Natasha Rawley at ADDS gives advice on making your workforce aware of the new EU data rules.
Book review: Morton Fraser's CEO and partner Chris Harte reads Designing the Purposeful Organisation.
> Missed an issue?

Visit the LPM magazine home page where you'll be able to download all our back issues and to sign up to receive LPM magazine every month.
Download the LPM media pack to find out how you can be involved in LPM magazine's future.
>> Any problems?
Having problems downloading LPM magazine? Email David and we'll email you a copy instead.