Video: Building project management capability in law firms, Richard Copley at Operational Leaders in Legal 2014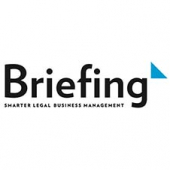 Video Length: 23 mins 11 secs
'Building project management capability in law firms'
Filmed at the Briefing Operational Leaders In Legal 2014 conference (Nov 2014), this presentation features Richard Copley, former head of change at Addleshaw Goddard, talking about building project management capability in law firms.
Presentation:
Understanding the value for the client and how you can differentiate your firm from your competitors
Law firm case study examples on successfully introducing project managers within legal and non-legal groups and building project management capability
What are the lessons learned? How successful have firms been in getting clients to pay for that service?
Embedding LPM in your firm, ensuring it's maximised to its full potential and enforcing the change
How can you make your firm stand out from the competition?
What next for project managers in law firms?
Contact the LSN team about Briefing OLIL 2015 via email: johnpaul@lsn.co.uk or call 0870 112 5058