Video: Operational Leaders in Legal 2014 - Nigel Morland, Ashurst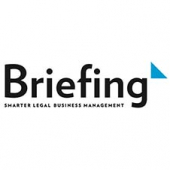 Video Length: 19 mins 57 secs
'Law firm pricing and profitability; client perspectives and real life case studies'
Filmed at the Briefing Operational Leaders In Legal 2014 conference (Nov 2014), this presentation features Nigel Morland, consultant, Knights Company and former global finance director at Ashurst, talking about law firm pricing and profitability.
Presentation:
What is the client's position on pricing? What drives their decisions?
How do clients monitor spend?
How can firms defend and improve margins in light of inflationary pressures and the demand for lower prices?
Law firm case study examples; how do firms scope and cost matters, price jobs and measure profitability?
Using tools and technology to best support what we do
How can firms be more creative in how they price jobs and respond better to client needs?
What is the value for the client and how are you differentiating your firm from your competitors?
Calculating the upside and downside risk and sharing in the pain or the gain of the work your firm is doing
Pricing structures for local vs international clients; how do you set and prove the value of those rates to the client?
What next for pricing and the increasing numbers of pricing specialists in law firms?
Contact the LSN team about Briefing OLIL 2015 via email: johnpaul@lsn.co.uk or call 0870 112 5058