Video: Efficient matter delivery, Rupert Egerton-Smith, Linklaters at Operational Leaders in Legal 2014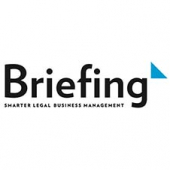 Video Length: 16 mins 38 secs
'Efficient matter delivery; taking a process view of matters'
Filmed at the Briefing Operational Leaders In Legal 2014 conference (Nov 2014), this presentation features Rupert Egerton-Smith, head of business management at Linklaters, talking about efficient matter delivery.
Presentation:
Law firm case study examples; how are firms leveraging their expensive lawyer time more effectively, how are they using certain methodologies or tool kits to make their processes more efficient?
Using process mapping technology and KM systems such as document automation, document comparison and litigation tools to automate routine work and do it better
Aligning people and finance systems to understand matter efficiency in real time
Better resource management; examining different forms of resourcing and recruiting resource managers to manage this process
Ways to more effectively enable resourcing – changing how lawyers operate to ensure fee earners utilise the most appropriate resource and securing maximum usage from your people
What is the resourcing model of the future?
Is there a risk that increasing standardisation and lack of autonomy will lead to disempowerment, demotivation or a lack of innovation and entrepreneurialism?
Contact the LSN team about Briefing OLIL 2015 via email: johnpaul@lsn.co.uk or call 0870 112 5058