Industry Case Study from Thomson Reuters: Hire purposes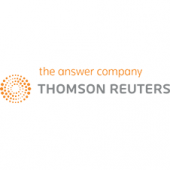 This article was also featured as an industry interview in the December 2017 issue of Briefing. To read the issue in full, download Briefing.
The 'war for talent' has continued to rage in the legal profession of 2017 – and many a firm has identified a need to deploy some new battle tactics to keep winning.
One element in their armoury is the employee offer – the allure of more 'agile' working of course, as well as other incentives surrounding work/life balance and wellbeing as much as remuneration – but there are also tools to help recruiters identify and engage with potential employees more effectively prior to the interview.
Osborne Clarke introduced the Thomson Reuters e-recruitment software cvMail over a decade ago. The system has continued to evolve with the firm's developing recruitment strategy. But the team says that one of the biggest advantages is the relatively simple automation of a single task.
Senior recruitment manager Anna Richardson says: "Our very top priority is the candidate experience, and as soon as cvMail receives an application it automatically generates an acknowledgement email. It's such a simple thing – but a good first impression of the firm is absolutely key."
Recruitment advisor Geoff Mead adds: "The automation also saves manual work on the law firm's side. However, instant contact and clarity for candidates on their journeys are really important to a positive reflection of the firm, and therefore to successful recruitment."
But another benefit is achieving a broader view of available talent than people who put themselves forward for any one particular role. Today's law firms need to be much more proactive and flexible about finding the talent they want – wherever it may currently be – and cvMail enables them to build up a talent bank they could potentially return to at a later date.
Mead explains: "Some good people will apply speculatively when there isn't a live role. Others may only just have been pipped to the post." The team doesn't want to lose those people's interest completely, and it will ideally be in a position to stay in touch. "With cvMail we can ask for permission to store their details and contact them proactively with future vacancies," he says. "We're also applying filters to group people into different types of opportunities for added efficiency."
Perfect partner?
Talent banking is also likely to create a good impression – the idea that a person's skills are truly desired to benefit the firm in the round. And it's fair to say that Osborne Clarke had a good first impression of the team behind the tool too.
Richardson explains: "Other systems out there weren't as well tailored to the legal market. This one is especially effective for graduates and the more experienced of the hires we require, and the team also made recommendations based on particular operational needs, for example running training contracts."
And Mead highlights the system's flexibility as other aspects of recruitment activity change. "We've been able to introduce changes like a refreshed careers page and mobile optimisation. CvMail has quickly picked those up and helped us to adapt efficiently."
Richardson goes further. "When I first arrived the talent bank and templates were – frankly – a mess. It hadn't been well looked after at all. The cvMail team came to meet with me, and we created an action list of priorities. They really fell over themselves to help me on what became a project of around two months to turn it around.
"They also visited to train up any new recruiters we hired and spent time with the marketing team – nothing was too much trouble."
Mead says: "You do get out what you put in with an applicant-tracking system, but we also have a really good partner in the process." He himself turned to cvMail for more insight into the functionality surrounding the reporting of – for example – recruitment cost savings.
"We've been able to pick up salary trends for people at different points in their careers, and compare direct attraction efforts with results from recruitment agencies."
Richardson adds: "We wanted to demonstrate how much money we were able to save with certain approaches, and weigh up the potential of others to generate new efficiencies. You can also single out any especially horrific statistics, such as receiving 75 CVs for a PA role that resulted in just the one interview!"
And of course, the firm also wants to keep talent in the recruitment team happy. "If we didn't have the system there'd be a whole lot more admin work to do," says Richardson. "Officers can focus more attention on higher-level activities such as headhunting, talent banking and onboarding."
Mead says: "They're freed up to have that much more human interaction around the business and contribute to broader strategy pieces."
In 2016, Osborne Clarke even won an excellence in direct recruitment award – recognition that specifically cited several benefits that have flowed from the system. "There can be a lot of moaning about application-tracking systems – however, it's often as much the case that people aren't using them properly," says Richardson. However, just as a law firm may find with its own clients, the supplier's service can be as important as the product's technical quality in making a success of the overall work.