Travelers case study: Pension trustees liability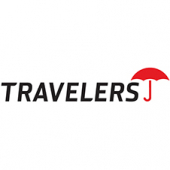 Pension Scheme Trustees have numerous statutory duties and are entrusted with the responsibility for making decisions which affect the members of such schemes. These obligations placed on Trustees continue to increase as new legislation is implemented. Trustees of pension schemes are held to a high fiduciary standard and as such may be held personally liable where they are accused of making mistakes or oversights in the performance of their duties as well as where they have failed to comply with the investment principles for their particular scheme.
Travelers' Pension Trustees Liability Insurance policy offers comprehensive liability cover for trustees, to protect them when a claim or an allegation of wrongdoing is made. Travelers' insurance meets the cost of defending these allegations, as well as the payment of any awards or damages which the Trustee is ordered to pay.
In addition, the Travelers Pension Trustees Liability option provides balance sheet protection where claims are made against the Sponsoring Employer Company, the Corporate Trustee or the Pension Scheme.