CascadeHR event: What does the next normal look like?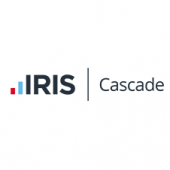 Join us to discover how technology can help you set firm foundations by enabling your business continuity planning, increasing efficiency, saving time, boosting productivity, and encouraging strong employee engagement.
How is your organisation preparing for the next normal?
Do you have new ideas about what you want 'normal' to be?
Are you clear on the opportunities HR and payroll technology offer as you start to navigate this brave new world?
IRIS Cascade is bringing together a host of HR experts to explore exactly that.
Hosted by Steve Cox, Chief Evangelist, IRIS.