Intelligent Office webinar: Is this one of the most hated upturns in history?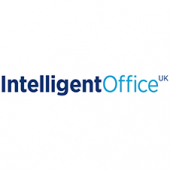 Is there such a thing as a hated upturn? The many investors who missed out on the market rebound after the massive volatility we saw in March would think so. The markets continue to be volatile and as there is uncertainty about what the longer term recovery will look like, Intelligent Office is delighted to host a webinar with wealth management firm Julius Baer, on Tuesday, 21st July, where we will hear insights from Tom Claridge one of their Senior Portfolio Managers.
Julius Baer is a global business, present in over 25 countries and is one of the leading wealth management firms in the UK and Ireland with a focus on servicing and advising private clients. Their client-centric approach, objective advice based on a wide range of investment solutions, solid financial base and entrepreneurial management culture make them the international reference in wealth management.
Tom is a member of Julius Baer's multi-asset class Portfolio Construction Team and is responsible for managing Fixed Income mandates for both UK and international client portfolios. Tom will provide his insight into the current economic and market trends investors are facing. He will discuss the market volatility we have seen this year as a result of the Covid-19 pandemic and highlight how investors have reacted. He will also look forward at some of the key themes and trends that will likely shape the economy and markets over the coming months and years.
The webinar will start at 5pm and Tom will be pleased to answer any questions you have prior to the event closing at c.6pm, questions may be submitted in advance or during the webinar.