Agile legal support services for today and tomorrow with Intelligent Office UK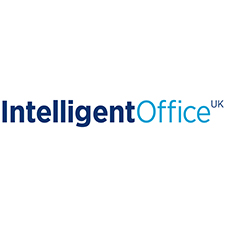 RESPONDING TO UNCERTAIN DEMAN
The current environment has left operational management teams of law firms with a significant challenge: keeping the ship steady with support staff working from home, whilst trying to maintain standards, alongside planning for bigger decisions looming on the horizon.
Having moved out of the crisis management phase that occurred as a result of lockdown, law firms need to balance their support resources with unpredictable demand. The LexisNexis 2020 Bellwether report found that 33% of law firms anticipate a short term spike in demand and 78% are planning for growth in the next five years. The latter sentiment is open to debate in the context of recalling the lag in legal industry output and the wider UK economy following the 2008 financial crisis: 2009 results revealed a fall of 30% on average in profits per partner1.
The corollary is that forecasting support service requirements will be challenging amid volatile demand levels.
With many support staff still absent, is relying on reduced resources worth the risk to reputation, service standards and the ability to secure future work? Especially when there is a flexible, cost-effective alternative that's quick and easy to implement.
QUICKLY ACCESSIBLE, FLEXIBLE SOLUTIONS
Intelligent Office's Service Centres (ISCs) facilitate the seamless matching of demand to capacity. High quality document production and legal administrative services can be delivered on a 'pay-as-you-go' basis, by specific project or as practice area workloads dictate.
In the immediate aftermath of the pandemic, it's an effective service bridge whilst managers make broader decisions about which staff to return from furlough (or not), future real estate requirements and the systems needed to support the delivery of legal services in the future. These are decisions that can't be made overnight but in the interim, the show must go on.
COST EFFECTIVE 'PAY FOR WHAT'S USED', TRANSACTIONAL MODEL
The solutions delivered from our ISCs are more cost effective than in-house resources because of the way we can flex our resourcing to match demand, on a transactional basis – by the hour in some cases. They become even more cost effective when the premises, recruitment, management and training overheads of permanent hires are calculated. All service agreements are underpinned by end-to-end workflow management and operating procedures that ensure consistency of service and standards. This translates to greater value for money for the law firm and its clients.
---
"Stephenson Harwood has been supported by IO's ISC for over five years. Our dedicated team at the ISC completes a significant proportion of our firm's document production work for fee earners based in the UK and internationally. I wouldn't hesitate to recommend the ISC solution to any law firm". Tracey Jones, Secretarial Manager, Stephenson Harwood
---
INCREASED PRODUCTIVITY
Continuity of service, 7-days a week, from a specialist team focused on a combination of high quality, quick turnaround and strict adherence to security protocols, are compelling reasons alone to utilise our services.
Our teams are often more productive than their in-house counterparts as a result of the regular training and development they receive.
In addition, many are dedicated to specific tasks or processes, such as client, matter inception (CMI), or specialist document production enabling them to work quickly and effectively without distraction.
---
"Intelligent Office has three ISCs which offer a wide range of legal administrative and document production services that can be deployed and start making a difference in a matter of days. We have seen strong demand in the last three months as clients make use of them as a tactical solution in response to short term demand or as part of a major transformation to their existing operations. Either way, the flexible services we provide to the legal market are of major interest right now!" Maryanne Leitch, General Manager, Intelligent Service Centre
---
Law firms are navigating unchartered waters and there is no space for costly and underutilised overheads as they plan for the future. Engaging with Intelligent Office offers respite against uncertainty and headspace to plan for longer term operational changes.