Capsticks renews contract with Intelligent Office for a third term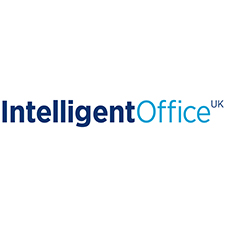 Intelligent Office UK (IO), the leading provider of PA, document production and administrative support services to the legal sector, has been reappointed by Top 100 firm Capsticks for another contract term.
The renewal continues the ten year relationship between IO and Capsticks with IO providing a diverse range of administrative support services to the firm including; document production, delivered both onsite and offsite at one of IO's shared services centres, local administrative support, central print and mailroom, records management, front of house, facilities management and core goods procurement.
IO's focus on continuous improvement, cross-training and introduction of paper-lite working practices has enabled it to deliver major improvements to the quality of support services at Capsticks, whilst reducing the cost of service per fee earner by over 65% since contract commencement.
Capsticks' COO, Neil Middleton, said: "IO have made a significant contribution to Capsticks' over the past ten years. The IO team has worked shoulder to shoulder with us in true partnership and we have achieved much together during a time of transformational growth for the firm. It is great to renew the contract for a third term and we look forward to our continued partnership."
Rachel McCorry, IO's CEO, added: "We have forged a fantastic partnership with Capsticks over the past ten years and have always enjoyed being part of a firm that has such a clear strategy and progressive mindset. The services we provide have redefined the quality and professionalism of administrative support at Capsticks and we are delighted to continue working with the firm for another contract term."