Career Legal Diversity Monitoring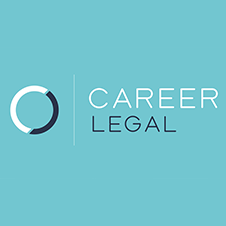 The REC (The Recruitment and Employment Confederation) is the representative body for the UK's £27 billion private recruitment and staffing industry with a membership of more than 8,000.
As members of the REC we abide with and work within their code of professional practice. This sets out principals of ethics, equity, integrity, professional conduct and fair practice.
Ethical conduct is not simply about compliance with legal requirements but extends to honesty, respect for equitable treatment of others, integrity and social responsibility.
With regard to compliance, we comply with the 'Conduct of Employment Agencies and Employment Businesses Regulations Act 2003' and work closely with The Employment Agency Standards Inspectorate, which is part of Business, Enterprise & Regulatory Reform (BERR) who perform regular audits of employment businesses to ensure relevant compliance.
We appointed our first Compliance Officer in December 2008 to ensure compliance and to conduct regular audits of recruiters to ensure they work within the regulations; we also hold regular training sessions for all staff on compliance and other related issues. He is also responsible for monitoring diversity.
Respect for Diversity
The REC's code of professional practice states that members 'should adhere to the spirit of all applicable human rights, employment laws and regulations and will treat work seekers, clients and others without prejudice or unjustified discrimination. Members and their staff will treat all work seekers and clients with dignity and respect and aim to provide equity of employment opportunities based on objective business related criteria.'
Since January 2009, Career Legal has implemented a policy of monitoring diversity at registration and has been reporting on a quarterly basis to a growing list of clients.
We monitor diversity as part of the registration process; when candidates register they are given a registration pack to complete, this includes a diversity questionnaire, and this is separated from the pack before the candidate meets the consultant and recorded away from the recruitment process.
We have spent some time reviewing the questionnaire sheets and interestingly candidates within the age range 40 plus have a tendency to tick the 'decline to answer' box when asked about their sexual orientation. Applicants up to the age range of 30 are more likely to decline to answer when asked about their religion.
Other interesting statistics as follows: in the year to date 27% of candidates are male and 73% are female and 41% of all candidates describe their marital status as 'not married'. Registrations have more than doubled from quarter 1 to quarter 3 and continue to rise.