Career Legal Welcomes Miranda Ruff Back to the Team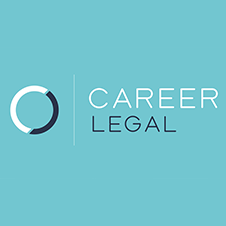 Career Legal Accountancy Division is pleased to announce that Miranda Ruff returns from maternity leave on 20 October 2009.
Career Legal is an independent recruitment consultancy with a very special reputation.
We have developed into a multi-service agency, able to meet all the recruitment needs of the modern day law practice. We were the first specialised consultancy to satisfy the need for a one stop recruitment service in law. And we were London's first specialised agency to work in partnership with our clients to develop our business in line with the recruitment services that the modern law practice requires.
But the most important factor is our attitude to clients. In a business characterised by short-term solutions, the Career Legal Group aims to build close relationships with individual clients: and we aim to maintain and develop those relationships over a long period of time, so that we can anticipate and then exceed our clients' expectations.
It is this attention to service quality that sets Career Legal apart. And it has won us preferred-supplier status from clients ranging from the biggest and best-known names in the profession to single-partner practices.
Miranda is an experienced Legal Accounts recruitment consultant, who has been working alongside Martin Snell at Career Legal for over 10 years so we are delighted to welcome her back!