College of Law targets Asia market with Singapore launch plans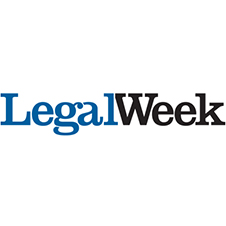 The College of Law is set to become the first British law school to open a campus in Asia, with a Singapore launch planned for later this year.
The legal education provider is in advanced talks with the Singapore Institute of Legal Education (SILE) about the potential launch, which it hopes could happen later this year.
The launch will mark the College's first law school outside the UK, with the opening coming in response to demand from existing law firm clients. It has yet to make a decision on the courses it will offer in Singapore, which could include the legal practice course, graduate diploma in law and undergraduate law degrees as well as professional development courses.
The law school works exclusively with firms including Linklaters, Clifford Chance and Baker & McKenzie. It currently has 'best friends' relationships with Beijing's Renmin University of China Law School, Northwestern University Law School in Chicago and IE Law School in Madrid, through which the law schools refer students to each other.
The Singapore venture will see the school attempt to capitalise on a large base of prospective law students in Singapore and the surrounding region. Many Asian students currently move to London to study.
Commenting on the plans, Cardiff University law professor Richard Moorhead said: "Singapore is a strong market for undergraduate and postgraduate services, so this is a commercially viable move. In addition, the Pacific Rim is pegged for huge growth, so launching in the region is likely to become more lucrative."
Freshfields Bruckhaus Deringer trainee partner Simon Johnson said: "This move reflects a growing trend for firms recruiting on a more international basis. It is important for the legal sector to take a more international approach to education and become more mobile in this respect if we want to attract the top candidates from across the world stage."
News of the plans comes as the College gears up for a sale to British buyout house Montagu Private Equity, expected to be valued at around £200m.
By Friederike Heine