Generation Y distrusts bosses, finds study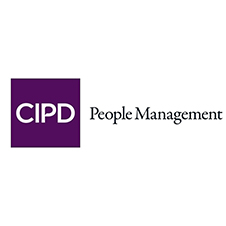 Nearly a third of generation Y workers do not trust their employer, a study by recruitment consultants Badenoch and Clark has found.
In the survey of 1,002 office-based professionals aged 16 to 24, almost a third (32.2 per cent) said they did not believe either 'most' or 'any' of what their employer told them about business performance. Only 10.5 per cent said they 'totally trust' their employer
This is in contrast to a similar study last year when only 18.2 per cent gave this response to the same question. Researchers said the findings suggest generation Y is becoming increasingly disillusioned with the workplace.
Guy Emmerson, associate director at the consultancy, said: "As recruitment activity levels pick up, employers need to consider the strength of their relationship with employees across all levels of the business, or run the risk of staff voting with their feet."
He said that generation Y employees have "specific expectations" of their employers, so bosses should encourage more two-way conversations about business performance to boost trust levels and gauge job satisfaction.
Across all age ranges, employees in the legal profession were particularly sceptical of their employers, with 36.9 per cent stating that they do not believe either 'most' or 'any' of what their employer tells them about business performance.
And more than a quarter (26.3 per cent) of all staff admitted to only trusting 'parts' of what their employer tells them.
In contrast, 94 per cent of HR professionals said they trusted their employers, while almost a quarter of sales and marketing (23.3 per cent) and administration and clerical professionals (23.2 per cent) totally trust their employers.
Another survey from the Institute of Leadership and Management (ILM), which questioned 5,000 workers, has also found that staff at recession-hit organisations have very low levels of trust in their bosses.
Penny de Valk, ILM chief executive, said senior managers faced greater scrutiny during times of crisis. "Major cuts are often seen as the direct result of poor management – even when they might be beyond the control of those in charge," said de Valk.
But she added: "In organisations where impacts of the recession have been seen to be managed well trust levels are significantly higher. Female chief executives in particular have fared well at driving trust during times of adversity."
De Valk said that bosses who oversee radical changes have little prospect of success unless they bring their workforce with them through trust and engagement.
In the months and years ahead, leaders, particularly those at large, hard-hit public sector organisations, will have to focus on building leadership competency and capacity, she added.
By Claire Churchard