New contract TUPE transfer completed online during lockdown with Intelligent Office UK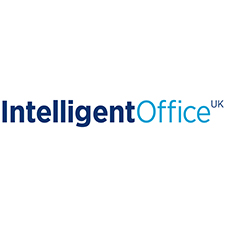 In July 2020, Kingsley Napley outsourced its reprographics, mail, facilities, front of house, legal administration, and document production services to Intelligent Office (IO). With 34 staff transferring to IO as part of the contract, in the midst of the Covid-19 pandemic lockdown, the entire TUPE process was conducted online. Both parties remained resolute and focused on delivering a supportive transfer process; delivering the same positive experience online as the affected employees would have had with face-to-face sessions.
Linda Woolley, Kingsley Napley's Managing Partner, and Rachel McCorry, IO's CEO, jointly made the announcement to the staff in scope to transfer by a series of Zoom meetings. These were immediately followed up by Zoom drop in sessions, where people could come and ask questions to IO. The formal TUPE consultation meetings followed the next week, all conducted virtually.
Claire Storey, who transferred to IO and runs the team of administration assistants felt "that it was great that Rachel and Linda took the time to explain the business case for transferring the services to IO at the outset, which was really clear and made sense. The fact they jointly made the announcement sent a really powerful message that Kingsley Napley was entering a 'partnership' with IO rather than simply transferring their employees to a supplier. We have had a really positive experience from the announcement to the 1 to 1 meetings and pensions advice; speaking to people by video is pretty normal now so I think we were all comfortable with this approach. We are preparing for a big office move and have a paper lite project at the moment and I have really felt the benefit of being able to discuss ideas with IO and having access to their wider team and resources. I am keen to progress and am excited that IO will be able to support my development."
Alison Bilgin, IO's COO, reflected that "we were absolutely delighted to progress this deal in lockdown and were very conscious of the unusual circumstances in play – this is the first time that we haven't had the opportunity to meet all our new employees in person however the video calls have been really productive; during a period of change where transferring staff are understandably nervous, being in the comfort of their own environment has enabled some really open conversations."