Record year at Intelligent Office UK leads to investment in senior team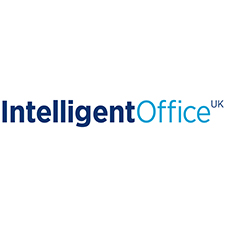 Intelligent Office UK (IO) the leading provider of secretarial and office administrative solutions to the legal and professional services sectors has had an excellent 2019, seeing growth from existing as well as new clients. To ensure an ongoing focus on the development of IO's offering, we are delighted to announce two senior hires to augment our long-standing leadership team.
Richard Keatinge joined IO in August as both a Board member and Commercial Director. Richard is an exceptional business leader with an excellent track record in the professional services sector – most recently working on strategic growth initiatives within Deloitte's legal services business. Richard has held CEO and COO positions at a number of companies and also worked at Bain & Co, one of the big three management consultancies. Richard will run IO's finance function as well as oversee the strategic management of our offsite Intelligent Services Centres, based in Bristol, Birmingham, Glasgow and Alloa.
IO's client relationships continue to deepen and increasingly we are being asked to work with them at senior leadership and board levels. As such, IO's current COO, Jonathan King, will be fulfilling a newly created position. Jonathan said "it is a pleasure to be working more closely with our clients to deliver operational strategy and I am excited and eager to help them further their successes in the future". As a result of this move, IO has recruited a new COO, Alison Bilgin, who joined on 1st October.
Alison has been COO at UK Top 100 law firm Wiggin since 2017 and has operated at the highest level within legal and professional services firms throughout her career. Prior to joining Wiggin, Alison worked for a number of UK Top 50 firms including Osborne Clarke, Burges Salmon and Slaughter and May. Alison's initiative, strategic thinking, collaborative leadership style and experience of driving change in complex environments have made her a "sought out" adviser in the professional services sector, and we are thrilled that she has chosen to join IO as we continue to grow and develop our business.
Commenting on the new appointments, IO CEO Rachel McCorry, said, "following the last two years of strong financial growth, it is great to be welcoming additional senior individuals with such expertise, sector knowledge and passion for excellence. Richard and Alison are joining a long standing Leadership team at IO and collectively we are looking forward to continuing our focus on delivering innovation and competitive advantage, while further enhancing our firmly established reputation as market leaders within the legal sector."