Simmons rated as UK's most gay-friendly firm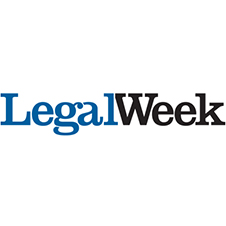 Four law firms have been included in this year's Workplace Equality Index compiled by gay rights charity Stonewall.
The index, which ranks the top 100 gay-friendly employers in the UK, included Simmons & Simmons as the highest-ranked law firm in 15th place, up from 31st place last year.
Elsewhere, Pinsent Masons ranks 36th, up from 50 in 2009, Herbert Smith moves from 77th to 56th position and Eversheds has risen to 85th up from 100 last year.
In total, 24 law firms submitted entries to Stonewall this year.
Computing giant IBM topped the rankings for the second time in four years, replacing last year's winner Lloyds TSB.
The process sees companies nominate themselves to participate through an online survey giving evidence of their policies. An anonymous staff survey is then carried out, which this year saw 7,000 lesbian, gay and bisexual participants. The top 20 finalists are then separately audited.
Stonewall chief executive Ben Summerskill said: "We received more entries than any previous year from employers who understand and have benefited from Stonewall's research which found that gay people are far more likely to buy goods or services from companies they know are gay-friendly."
Stonewall's top 100 employers for lesbian, gay and bisexual staff in 2010
1 IBM
2 Hampshire Constabulary
3 Ernst & Young
4 Brighton & Hove City Council
5 Goldman Sachs
6 Home Office
7 London Borough of Tower Hamlets
8 Manchester City Council
9= Kent Police
9= Nacro
11 Environment Agency for England & Wales
11 London Borough of Islington
13= Merseyside Police
13= Transport for London
15 Simmons & Simmons
16 Gentoo Group
17= East Sussex County Council
17= Foreign & Commonwealth Office
19= Nottinghamshire Healthcare NHS Trust
19= West Midlands Police
21= Metropolitan Police Service
22 Barclays
23= Cheshire Constabulary
23= Greater Manchester Police
25= London Fire & EmergencyPlanning Authority
25= West Yorkshire Fire & Rescue Service
27= Metropolitan Housing Partnership
27= National Offender Management Service
29 Ford
30= Accenture
30= Newcastle City Council
32= Leicestershire County Council
32= Newham College
34= Staffordshire Police
34= Sussex Police
36= Credit Suisse
36= Gloucestershire County Council
36= Pinsent Masons
39= British Transport Police
39= Deloitte
41 Shaw Trust
42 Scottish Government
43= Kirklees Council
43= London Borough of Hackney
45= HM Revenue & Customs
45= NHS Tower Hamlets
47= Lancashire Constabulary
47= National Assembly for Wales
47= Sheffield City Council
50= London Borough of Barking & Dagenham
50= North Wales Police
50= Suffolk Constabulary
50= Thames Valley Police
54= Aviva
54= Suffolk County Council & Customer Service Direct
56= Herbert Smith
56= Ministry of Justice
58= American Express
58= Sussex Partnership NHS Foundation Trust
60= Birmingham City Council
60= Hertfordshire Constabulary
60= Procter & Gamble UK
63= Crown Prosecution Service
63= Derbyshire County Council
63= PricewaterhouseCoopers
63= Southend-on-Sea Borough Council
67= East Sussex Fire & Rescue Service
67= JP Morgan
67= Morgan Stanley
70= Gloucestershire Fire & Rescue Service
70= Ministry of Defence Police & Guarding Agency
70= North East Ambulance Service
73= Ministry of Defence
73= West Mercia Constabulary
75= Cardiff Council
75= Hertfordshire Partnership NHS Foundation Trust
75= National Audit Office
75= National Grid
79= Imperial College London
79= The Co-operative
79= West Yorkshire Police
82= Berneslai Homes
82= Bury Council
82= London Borough of Waltham Forest
85= Department of Health
85= Eversheds
85= Liverpool John Moores University
88= Citizens Advice
88= Warwickshire County Council
90= Cambridgeshire County Council
90= Your Homes Newcastle
92= Cambridge City Council
92= Skillset Sector Skills Council
92= Victim Support
95= Land Registry
95= Royal Bank of Scotland Group
97= Blackpool Council
97= Department for International Development
97= Knowsley Housing Trust
100 Nottinghamshire County Council