Top firms get street smart on social mobility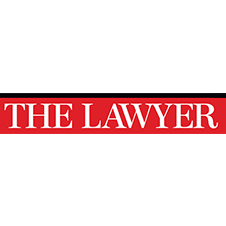 The legal sector is finally starting to take social mobility seriously.
As The Lawyer revealed last month (4 April), a group of senior magic circle partners -recently convened a summit meeting at the offices of Allen & Overy (A&O) to explore ways their firms could collaborate to level the playing field for candidates from less well-off backgrounds.
It is believed that items on the agenda included the introduction of a work experience programme aimed specifically at A-level students, as most firms' vacation schemes are currently only open to penultimate-year and final-year undergraduates or those who have completed their degrees.
The partners also discussed ways to encourage students from non-traditional backgrounds to consider support roles in the legal sector.
Deborah Dalgleish, head of diversity and inclusion at Freshfields Bruckhaus Deringer, acknowledged that social mobility is a serious problem for law firms.
She said: "The legal sector suffers from some of the lowest levels of intergenerational social mobility, so this is a particularly pressing issue for the sector to address.
"All the evidence shows that greater diversity delivers more creativity and innovation, so for firms anything that can help ensure they identify all possible sources of talent is strategically important."
The legal sector was singled out as being dominated by those from privileged backgrounds by government social mobility tsar Alan Milburn in his much-publicised report on the issue, published in the summer of 2009.
Since then the Legal Services Board (LSB) has launched a consultation document, 'Increasing Diversity and Social Mobility in the Legal Workforce: Transparency and Evidence', which is expected to form the largest-ever survey of the profession's diversity credentials. As part of the data-gathering exercise, the LSB plans to ask lawyers to reveal whether their parents went to university.
In a separate development, the Black Solicitors Network has added questions about fair access to its latest annual survey, the results of which will be incorporated into its Diversity League Table, which will be published in the autumn.
Of the top 20 firms (according to their ranking in The Lawyer UK 200 Annual Report 2010) surveyed exclusively by The Lawyer, Addleshaw Goddard, Berwin Leighton Paisner, Eversheds, Freshfields, Herbert Smith, Linklaters, Pinsent Masons and Simmons & Simmons have now introduced socio-economic monitoring to their training contract and vacation scheme applications.
All these firms apart from Pinsents also ask social mobility questions of lateral hires at associate level, as well as anyone applying for a support staff position. In contrast, only Addleshaws and Linklaters capture data from lateral hires at partner level (see table).
Our research found that monitoring of existing staff was less common, with Linklaters the only firm currently doing this.
However, Addleshaws, Freshfields and Simmons all plan to survey their existing workforces later this year.
With the exception of SNR Denton, which refused to participate in the survey, no firms monitor staff at all levels.
A&O plans to start monitoring all staff later this year.
Addleshaws and Herbert Smith were among the first firms to start gathering social mobility data.
Addleshaws diversity manager Mary Gallagher said: "Social mobility's no different to any other area of diversity - if you want to assess the impact of your actions, you need to monitor.
"We want to attract the best possible talent; and in relation to our graduate recruitment activities we're interested in seeing if we're doing enough to attract applicants from a broad range of backgrounds and schools and whether candidates are making it through to the offer stage in proportionate numbers."
Herbert Smith diversity manager Carolyn Lee, meanwhile, said she was not surprised that less than 50 per cent of the top firms currently engage in social mobility monitoring.
"There's a perception that educational background is more personal than ethnicity, gender or disability, and it will take time for some firms to be really comfortable with asking the question," she explained.
Indeed, when Pinsents starting asking questions about candidates' socio-economic backgrounds some students viewed the move with a degree of suspicion, with several claiming that the questions made them feel uncomfortable and others saying they were simply irrelevant.
Herbert Smith, however, claimed that its questions received a positive response, with 90 per cent of applicants choosing to answer them. Similarly, Addleshaws has not encountered a negative reaction.
The questions being asked by firms that have started to monitor include whether the individual was the first person in their immediate family to go to university and what type of secondary school they attended - ie private or state. Pinsents' questions go a little further by also asking if individuals qualified for free school meals.
Gallagher said: "Given the current lack of guidance, there are inevitably some differences in the questions firms are asking, but we feel the two we're asking are -relatively straightforward to answer and in combination will give us some interesting data. If it transpires that there are other questions we should include we can always do that in the future."
Monitoring, of course, is only a small part of boosting social mobility in the legal profession. Before the meeting of magic circle partners took place at A&O many firms were already working on their own initiatives in this area.
Addleshaws, for example, had already removed details of candidates' A-level grades and schools from the paperwork given to graduate recruitment assessors. It has also introduced a verbal reasoning test as part of its trainee recruitment process to reduce the reliance placed on A-level grades. Additionally, it has tightened up its rules regarding work experience to ensure opportunities are given on the basis of what candidates know, not who they know.
Meanwhile, later this year Addleshaws will be launching a work experience programme for Year 13 students, which will be run from its Leeds and London offices. The 'Legal Access Week' will be held during the week commencing 1 August, with 10 places available to students at Highbury Grove School, London and Notre Dame Sixth Form College, Leeds. The scheme is open to second-year A-level ¬students on mentoring and developmental programmes considering careers in law.
Students will apply for a place through the relevant schools, which will make recommendations. Each student will be paid for the week.
Meanwhile, Herbert Smith has launched 'Networked', a five-year programme that aims to provide experience, support (both practical and financial) and guidance to talented local students, starting from their A-levels and continuing throughout their time at university.
The support the programme provides includes careers days, internships, training in areas such as communication and presentation skills, mentoring, access to professionals, including partners and clients, and a bursary.
Elsewhere, firms including Freshfields, Linklaters and Simmons are supporting participation initiatives such as 'Pathways to Law', a £3m scheme launched jointly by the College of Law and the Sutton Trust in 2006.
Additional reporting by Laura Manning
By Husnara Begum