The benefits of relocating according to Law Staff Legal Recruitment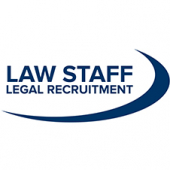 To enhance your career prospects when considering your next legal job move, it is a good plan to stay open to the benefits of relocating when carrying out a job search. Moving location to secure a new job can be a daunting prospect, but it can also open up a range of new career development opportunities that might have been unavailable in your previous location.
More positions tailored to your job search
The type of legal work you are seeking can often determine the locations which are most suited to your search. Finance Directors might be more suited to a larger firm in a city location as would a Compliance Officer working within an in-house department with its own dedicated compliance function. Alternatively, a Private Client Solicitor or Residential Conveyancer could readily find a fantastic role in a village or market town location serving the local community and beyond.
A new location, a host of new experiences
By relocating you are exposed to a variety of new experiences linked to the change of firm and area of the country in which you are working. The excitement of exploring a new city or town and its surroundings will be refreshing and will enable you to develop and expand your client base experience. You will face new challenges and learn how to resolve them by welcoming your new colleagues' input and combining your experience and knowledge with theirs to bolster their department.
Boost your career progression prospects
Legal candidates in certain disciplines fare particularly well in some regions due to supply and demand of candidates. So, if you want to negotiate an attractive starting salary and benefits package in addition to an excellent bonus scheme, it pays to consider where your skills are sought after.
London and other legal hubs in the UK
There are around 160,000 solicitors in the UK, approximately one third of whom are based in London, so the majority are actually located outside of the capital. Victoria Kemp, Senior Recruitment Consultant at Law Staff Legal Recruitment explains: "In search of a better work-life balance and a reduction in housing costs, many lawyers are moving to other legal hubs such as Leeds, Manchester and Birmingham. Additionally, a great deal work in smaller town-based firms where there is a more personal work ethos with greater flexibility and excellent career progression opportunities."
Using a recruiter to guide your relocation
At Law Staff Legal Recruitment, we recruit for legal vacancies at firms and in-house departments up and down the country, in a variety of locations nationally from major cities within the legal framework to smaller historic market towns, all updated daily on our website. Our Consultants will guide your search using their recruitment instructions from the firm and always tailor the vacancies best suited using your requirements. They will advise you on all aspects of the job, including what the specific geography of the role can offer and why casting the net wide can deliver rewards.