The benefits of working as a locum lawyer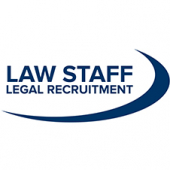 As the holidays are fast approaching, we are seeing a rise in demand for locum lawyers at a range of firms up and down the country, from niche boutique practices to regional heavyweights ranked in the Legal 500. Due to this spike in locum activity, many legal professionals are taking the opportunity to benefit from the advantages of working on a temporary basis.
Self-employed contractor status: high earning potential
As a locum lawyer, you can choose to be self-employed which enables you to set up your own limited company and determine your own rates of pay. Most locums can earn more per day than most salaried lawyers and even some partners - the earning potential for a locum lawyer working on assignments throughout the year is high. Additionally, as a self-employed contractor rather than an employee, you are able to claim more expenses against your tax bill, further increasing the amount in your pay packet.
Flexibility: the freedom to work on your own terms
You are in control of when and where you work. If you need to increase your hours to earn more money, you can negotiate this with the firm. If you need to take a holiday at anytime, you can plan this break in-between locum assignments. Overall, your work-life balance is improved as any kind of career break, such as starting a family, caring for relatives or pursuing another interest for a period of time can be negotiated with the firm. If you decide not to work at a firm again, you can simply refrain from booking any further work there. Equally, if you decide a firm is a particularly good place to work, you can make sure you are first in line for future assignments at its office.
A variety of work: a rewarding caseload
Many experienced and senior solicitors move into locum work to increase the variety and diversity of their caseloads. You can move between projects and cases as one assignment ends and another begins which keeps your interest alive and develops further abilities in new areas and matters.
Bolstering your personal brand: the networking potential of locum work
Whether you are starting out as a newly qualified lawyer, seeking a training contract or simply aiming to undertake more fee earning experience, working on a locum basis strengthens your personal brand by enabling you to build up a network of contacts at a range of firms. A locum role has the potential to turn into a permanent role if the candidate and firm are an ideal match but equally, there is no pressure for locums to go permanent - you have the control over your career.
Written by Rosaline Mills