A booming locum market: the time to employ locum lawyers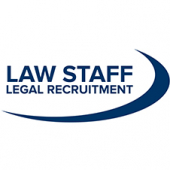 As a legal recruiter, we are seeing a wealth of locum talent taking up short-term assignments at law firms who are in need of temporary fee earners during this summer holiday season. For employers, the benefits of employing quality locum lawyers involve meeting current demand; at Law Staff Legal Recruitment, we are highly experienced in sourcing talent from our extensive, bespoke database of locums.
Fill vacancies with lawyers who can hit the ground running
We work using our own database of talent which details available candidates from every legal discipline from conveyancing to company commercial, from civil litigation to private client. Our locum search facility enables us to present the employer with a wealth of experienced lawyers who have gained their PQE at reputable firms throughout the country, from niche boutique practices to Legal 200 and 500 firms. Strong experience is a key advantage of hiring a locum lawyer, as these candidates bring valuable key skills cemented through well-established work in delivering legal services and client care.
Many locum lawyers are taken on permanently
Due to the quality of the work they produce, we are noticing a trend in many locum lawyers moving into permanent positions. Dealing with a short-term gap in expertise can lead to the requirement for a permanent lawyer and a locum already handling their own caseload at the firm is perfectly placed to take on this opportunity.
Save money by attracting premium lawyers to spend time covering openings in work and avoid paying for downtime
In employing a locum, you are catering for an opening in a caseload, whether that be a big case to be worked on until completion or drafting documentation and advising clients until a permanent replacement is sourced. Therefore, as a firm, you save money by only employing a lawyer for the work that needs to be completed, making this an attractive option for firms with foreseeably short term hiring requirements.
To view a sample of the locum talent which we have available in regions throughout the country, please click here: https://www.law-staff.co.uk/client-centre/available-locum-temporary-candidates