Briefing May 2016: Game changers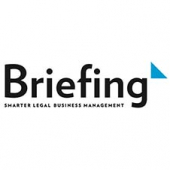 Game changers

How legal business is learning and leading transformation of the working environment.

What's in this month's issue?

Feature: Firms including BLM, TLT, Hill Dickinson and Clifford Chance talk process, pointers and pitfalls when transforming office and desk space to make business life more agile - while psychologists consider the impact of change on head space.
Firm profile: Neil Smith, finance director at Gateley, reflects on a year of new responsibilities, diversification and the advantages for business services in transformation to a PLC.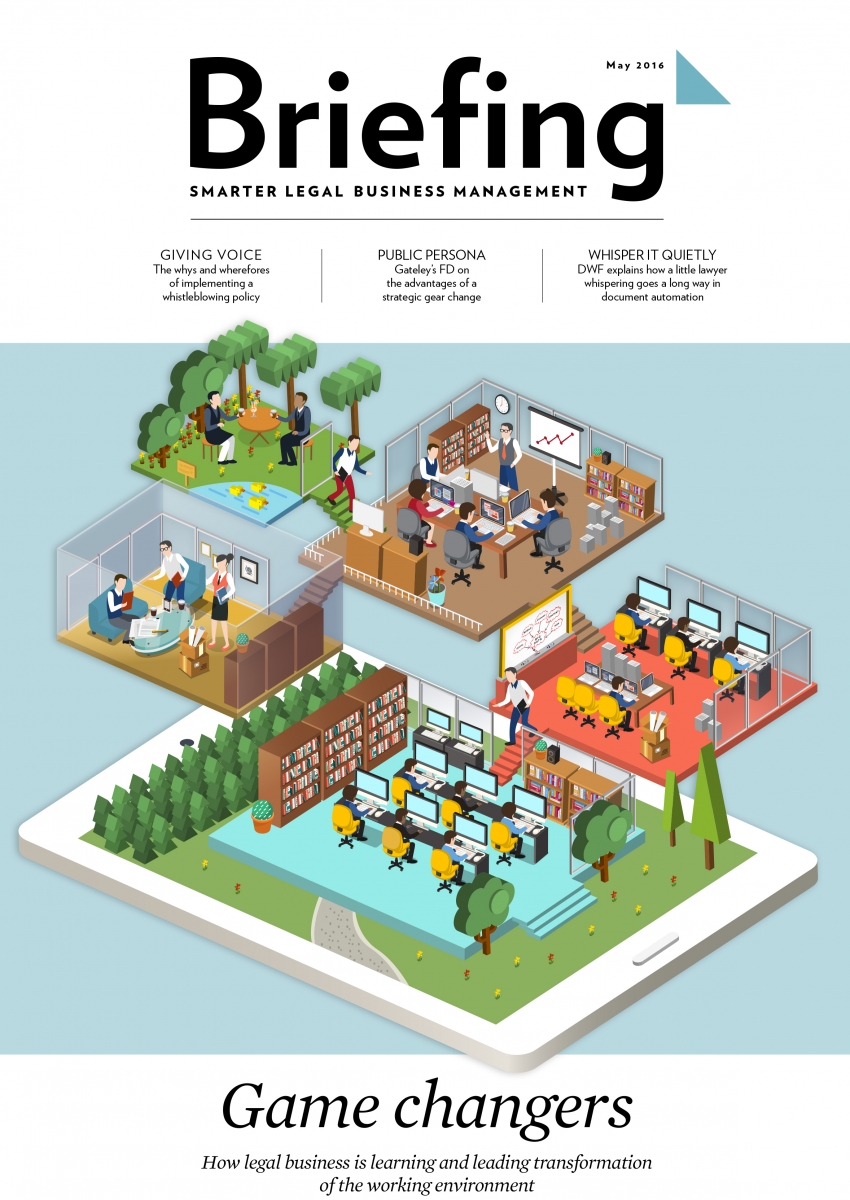 Also: Contributions from business and operational leaders at Baker & McKenzie, Charles Russell Speechlys and Lewis Silkin, as well as Warwick Business School and BAE Systems, and including our monthly taste of brain training, this month exploring what needs to be in place for effective whistleblowing.
Insight: Interviews, case studies and timely analyisis on change challenges - including how law firm DWF gives clients a helping hand in making decisions surrounding document automation.
Sign up to receive Briefing every month
>> Missed an issue of Briefing? Download them now
Download the Briefing media pack to find out how you can be involved in Briefing's future.
Any problems?
Having problems downloading Briefing? Email David or Email Yasmin and we'll email you a copy instead.