CascadeGo downloadable Legal webinar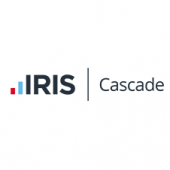 Are you too tied up managing day-to-day admin within your law firm? Are manual SRA diversity reports causing stress and taking up too much of your time? If so, we could have the perfect solution for you!
Download our FREE legal webinar and discover how you can:
Automatically calculate PQE and use PQE thresholds.
Create and manage 'special roles' within the Legal industry such as COLPs, COFAs and Data Protection Officers.
And much, much more!