Case file 5 - Balance Recruitment talk to a senior legal cashier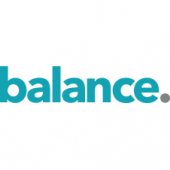 Tell us a little about what your current position involves on a day to day basis:
Working for a silver circle law firm, the majority of my average working day is dealing with cash transactions on the office accounts side across both London and International offices and helping to oversee the work of others in the team.
This includes monitoring daily receipts, account balances, funding requirements using FX where necessary and reconciliation of multiple accounts. Also ensuring any third party disbursements and counsel fees are processed accurately and in a timely manner.
The role is extremely busy which can involve dealing with urgent requirements from fee earners so you have to be able to prioritise and have accurate attention to detail at all times. It can get pretty hectic at times I have to say, especially at month, quarter and year end!
Every role has its ups and downs. What are the good, the bad and ugly parts of your current position?
The Good
A good part of my role is being given the freedom by my manager to change and develop processes to ensure everything runs in a streamlined and efficient manner. I also enjoy working in a friendly and supportive team environment – there's a really good team spirit and frequent social events.
The Bad
Sometimes when you want to change and improve things, it can be difficult to change people's mindset, especially when you have members of staff who've been in place for a very long time and are part of the furniture! You have to be able to deal with push back (typical in law firms) on ideas and some people (not all!) can be averse to change. This can be a challenge sometimes and something you have to overcome.
The Ugly
The next step up from a Legal Cashier role would be Legal Cashier Supervisor/Manager however there aren't many of these positions that become available and any that do, unless gained through internal promotion, will usually require previous supervisory experience. Getting that experience can be a waiting game, as you can often find that people in these senior positions have been in place for 10 or even 20+ years and are very unlikely to move on.
What advice would you give to someone eager to develop their career within Legal Cashiering?
With many law firms at the moment looking to implement new practice management systems, it can provide the opportunity to get involved in other projects and testing, which will help to broaden your experience. Go on as many training courses as you can ensuring you are up to date with SAR rule changes, VAT regulations and other regulatory/compliance rules. Consider studying for the ILFM Diploma also, which can be a good differentiator. Also, be wary about getting comfortable and staying in the same role for many years, as there's a danger of getting stuck.
What is your number one tip on how to be successful in the role of Legal Cashier?
Being a team player is key in this type of role, assisting others where necessary, listening to instructions from your manager, offering to do extra hours when it's required to get the job done.
If you were hiring for your team, what stands out to you when reviewing applications?
Someone that demonstrates they are keen and hungry to learn. Someone who shows initiative and a real passion for finance and accounts.
Experience of dealing with senior individuals will show you are confident in what you do and would demonstrate you are a good team fit which is one of the most important factors for this role.