CB Resourcing launches consulting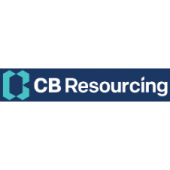 We are delighted to announce Maribeth Eisenmann is joining CB Resourcing as an Associate Consultant. This brings a new capability for us to deliver projects and training for our clients.
Typical projects will include:
Research skills training for both fee earners and research teams
Knowledge services benchmarking
Industry surveys
Knowledge Management best practice
Maribeth Eisenmann
Associated Consultant, CB Resourcing
With nearly 30 years as a information professional, Maribeth has broad experience as a learning manager and global lead for research and knowledge teams, librarian, taxonomist and business researcher. She has designed and delivered programs to drive development of information professionals and to instruct end users to effectively use research resources and tools. Maribeth has worked extensively with global teams and has a deep understanding of challenges and opportunities within the professional services environment.
Maribeth has an M.L.I.S from University of California, Berkeley.