CVAC guide - Return to work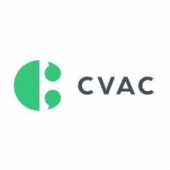 Returning to work after a long break can be challenging. Whether you have taken time out from working to raise a child, to travel, career break, to recover from injury or illness, or to care for a relative, this guide will help you to make the transition back to work. It may feel daunting, but remember that there is a job out there for you – and CVAC is here to help you find it.
CLICK HERE TO REQUEST YOUR COPY OF THE CVAC RETURN TO WORK GUIDE
About CVAC
CVAC is a specialist independent CV and career advice company, we work only with accounting staff who are looking for specialists to assist them with their CV, job search or career advice. We offer a cost effective and high quality professional service to help you get the job you deserve!
Find out more about CVAC on their profile.