Five things you can do to ensure you make a big difference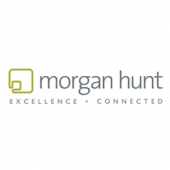 As an employee it helps to think of the company that you work for as your own. In other words what would you do to make it more profitable, to grow the revenue, add new products, improve customer service or create a more efficient process.
If your company flourishes, your career will also thrive and because all employers want great employees you will be recognised for your efforts through promotion, salary or other benefits in kind.
Here are 5 things you can do to make a difference in your company.
Generate viable opportunities
Why wait for your superiors to generate viable opportunities for your company when you can also do it?
You don't have to be in sales or marketing to contribute to your company's growth. You can be a strong networker within your company with the realisation that company growth is not just the responsibility of management but a collective effort that includes everybody within the organisation.
When you are open to new opportunities for your company's growth regardless of your position, you are actively contributing and will be recognised as doing so.
Demonstrate high work standards
Even for smaller tasks, you have to impose high standards on yourself without necessarily imposing them on others.
Your excellent output over time will eventually add up and reflect your dedication and high standards. However, be careful about blowing your own horn - just aim to deliver an excellent work output with as little drama as possible. You should also avoid comparing your work to that of others – concentrate on your own efforts and this will pay off.
Adopt a policy of honesty
Telling it like it is – being candid, forthright and honest while still being tactful and professional in your approach – may result in a few enemies, but you will most likely gain the confidence of your peers, colleagues and superiors. This is especially true when it comes to bad news affecting the company, such as decreasing sales, increasing expenses, and suspected misdemeanours, among other things.
You should understand the implications of hiding bad news, including letting minor issues fester until they become major issues.
You should strive to bring uncomfortable information to the attention of the relevant people in a manner that highlights the issues without putting the blame on others.
Resolve issues on your own
Avoid allowing minor issues to become major issues requiring the attention of higher management. Your peers and superiors will appreciate your ability to work not just with minimal supervision but with cost-efficient, results-based outcomes in mind. Where possible, you can improve on current organisational processes and practices, but you should remember that you may need to ask for permission from your superiors and peers when making changes that will affect their jobs, perhaps including their output.
Be a steward
If you are a great employee, you will treat the company you work for as if it is your own. You will likely make canny yet prudent decisions that will contribute to your company's bottom line. Your decisions will reflect your desire to weigh the costs and benefits of even everyday decisions at work, such as those relating to office supplies or stationery.
When you can also inspire your fellow employees to become stewards of the company, even with regard to small things, you'll be making a big difference.
The more you apply these tips, the more likely it is that you'll make significant contributions to your company's growth.