Harnessing business talent for global growth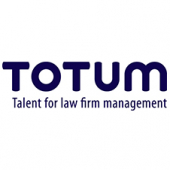 The vision of a truly global legal business offering a seamless service to multinational clients is an alluring one for law firm leaders. But achieving a global presence and making it work in practice is a challenge. According to PwC's annual survey 2015, the UK continues to subsidise international offices with UK profit per partners far outweighing those in international offices.
Not that this has stopped firms seeking out a global presence. The London market is saturated – finding new sources of revenue from outside the UK ranks high in the priorities of managing partners. At the same time, it is not about growth for growth's sake, but about launching in new markets to meet specific and targeted client needs. The challenge is to balance wise investment against a desire for truly global reach.
This also means that securing the right talent to support international growth is of paramount importance. We have seen a growing demand for business services professionals who can take the sophistication of management teams in the UK legal market and apply it to an international setting. Skills in business development, brand building and operational efficiency are in high demand. Law firms increasingly recognise the value that business talent can bring to aligning strategy, culture and values across many different jurisdictions.
Business skills go large
We are seeing investment in business services roles in Europe and beyond – Africa, the Middle East and Asia are proving particularly popular. In these relatively early days of business growth overseas, we find that roles often allow business services candidates more responsibility more quickly, and with considerable partner and client contact, than those on offer in UK firms with larger business services teams. An international move can be a tempting proposition for a candidate who wants to get the right experience to rise through the ranks fast.
Finding good talent internationally is difficult, though. Overseas teams are often small (or non-existent) so talented candidates must hit the ground running, combining sophisticated business skills with bags of initiative and excellent communication skills to liaise effectively with local and other global teams. Unless the relocation is to Australia, they may need fluency in the language too. This isn't an easy mix of skills to source.
It doesn't help either that many firms are not offering the generous relocation packages they once were. And fewer benefits in different regions (maternity leave of only ten weeks, for example) mean that relocation often only appeals to younger candidates with fewer responsibilities.
Not surprisingly perhaps, some firms have responded to the relocation/talent sourcing challenge by avoiding it altogether. Instead they have incorporated 'international' and 'global' into the titles of more senior positions in UK business teams. Whether all of these roles have a truly international remit, however, may be up for debate – some involve more direct international interaction (and travel) than others.
There's also a potential perception problem here – of ideas being imposed from 'head office' with little understanding or experience of regional and cultural differences. Firms need to be wary such resourcing does not support an 'us and them' mentality that works against building a truly global brand.
Brand thinking
For brand is critical here. And yet, according to recent research from Acritas, few firms have achieved a global brand status. In its 'Global Elite Law Firm Brand Index 2015', the top five most recognised global law firm brands are Baker & McKenzie, DLA Piper, Clifford Chance, Norton Rose Fulbright and Hogan Lovells. Beyond the top five, only Latham & Watkins was thought to have 'truly global brand coverage' according to the clients surveyed.
Interestingly, in commenting on the Brand Index findings, Acritas chief executive Lisa Hart-Shepherd said: 'The firms that are seeing the largest growth have all engaged non-legal business professionals to help the direction and execution of their strategy. It is this type of firm that we see making the most progress in growing their firm's brand equity.'
Law firms know that the UK legal market is now full of sophisticated business services talent that can help support the development of this international presence. But getting such resourcing right is an on-going challenge. Technology will continue to help. Tools including social networking platforms are allowing teams to collaborate more effectively across different offices, and more flexible working will allow people to operate better across different time zones (it is not sustainable to expect a UK-based employee to work UK hours while also co-ordinating meetings/calls with teams in Australia, Asia and/or the US).
We think that global operations will also be helped as more firms recruit business talent at leadership levels – in chief operating officer and chief executive roles. These are people who are ideally placed to see the big picture and who can dedicate their time to aligning business strategy with operational efficiency across all offices. It is no surprise to us that Acritas found that firms that employ business professionals are making more progress and growth than others. We have long known the high value of good business managers in law.
Resourcing the right business talent will only be more important as law firms continue to compete to gain their global credentials. Successful recruitment in a global world will depend on a well-thought-out business strategy combined with a willingness to think more broadly and flexibly about ways to attract talent that can drive positive change.