Hiring thought leadership analysts – what are the profiles?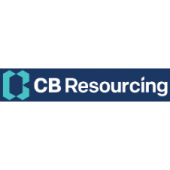 No two thought leadership functions are alike. Are you hiring for:
A curator, editor or knowledge manager to pull together insights from fee earners as well as external research agencies?
An industry expert who will also present at conferences representing the firm aligned to a specific vertical?
Research professional who can also service internally focused quick turnaround research requests?
A PR expert set with experience managing external influencers and thought leaders in the press and advisory communities?
A business journalist with excellent copy-writing ability?
A survey research expert (this is often challenging to find someone who can do qual, quant, b2b, b2c surveys, do exciting things with data as well as write up findings)?
More than likely you want a combination of at least some of the above profiles but it's important to identify the outcomes you're looking for from the beginning. Thought leadership experts can come with all sorts of backgrounds and it's useful to not be confined by what has and hasn't worked in the past.