How to manage your finances, both in and out of work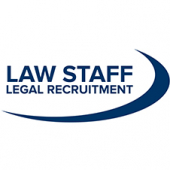 The number of UK residents in employment reached a brand new record during the final quarter of 2017, with an estimated 32.21 million people in work in the three months ending November.
In this respect, it's arguably never been easier to secure viable work through recruiters. With inflation continuing to rise at a faster rate than earnings, however, it can be far more challenging to manage your finances effectively while both in and out of work.
In this post, we'll ask how you can achieve and the key steps that you need to take if you're to remain financially solvent.
Create in a Frugal and Sustainable Budget
When managing your finances, there's a great deal to be learned from the historical cycles of boom and bust that often define economies. If you look at the 12 years of economic growth prior to the onset of the great recession of 2008, for example, you'll see that the UK government borrowed heavily and continued to spend money at a rate that was unsustainable when the economic contraction took hold.
So, when preparing your own finances, you need to create a frugal and sustainable budget that can be sustained when you're both in and out of work.
You should certainly strive to reduce your energy consumption and the cost of groceries, for example, as this will create a basic monthly spend that is universally sustainable. Then, focus on committing at least 10% of your disposable income to savings while you are in work, as this can create a useful nest egg when in-between periods of employment.
Invest Time in Financial Planning
In many ways, it can become relatively easy to manage your finances when you're in work.
After all, you have a regular source of income that can be used to fund your lifestyle and savings when you're working, and the real challenge comes when you're required to manage your finances with only the savings that you have managed to accumulate over time.
This is where financial planning comes into play, as expert service providers such as Tilney are able to help you organise your wealth and optimise this over time. Whether this is a one-off consultation or part of an ongoing service, it can often bridge the gap between struggling and surviving comfortably when out of work.
Minimise your Long-term Debt Burden
While debt is part and parcel of everyday life (in the form of secured loans such as mortgages), it's important that you never borrow more than you can afford to repay. The issue is that you're incomings will dwindle when you're out of work, placing a greater squeeze on your finances and potentially placing your savings at risk.
With this in mind, there are two things that you need to do. Firstly, it's worth minimising your debt burden by paying off as much as possible while you're in work, perhaps using some of your accumulated savings to make additional repayments above the minimum threshold.
Beyond this, you must also consider new lines of credit with caution, paying attention to how the minimum payment will impact on your cost of living and whether this would become unsustainable without a source of income.