How to secure your ideal job using a recruiter, asks Law Staff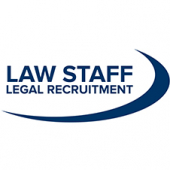 Simon Shorter, Senior Recruitment Consultant, discusses the advantages Law Staff offers candidates seeking a new position in the legal sector.
Successful recruitment relies heavily on having a voice in the market and exposing your CV to the right client advertising the right vacancy, which aligns with your skills and experience. This is how we at Law Staff approach recruiting top talent for our clients, ranging from niche practices to in-house departments, from mid-sized firms to regional heavyweights including many listed in the UK Legal 200.
Managing the process for candidates
From receiving first instruction from a candidate to their successful placement with a client, we manage the recruitment process for the candidate to ensure they have access to the exact vacancies which match their skillset. We keep you fully informed of the progress of your application and tailor your CV so that you are best placed for the available opportunities. We cover the full remit of legal positions from Solicitor to Legal Secretary, from Partner level to 2 years' PQE in addition to the full range of legal disciplines. Consequently, we are able to manage how your CV is presented while maintaining the integrity of matching your skillset to the right vacancy.
Maximising your exposure in the market
From our network of clients, we draw upon our contacts and experience of recruiting within the legal sector to make your introduction directly to the client whether this be at Partner, Associate or HR level. As the intermediary between your application and the employer, we are able to bridge the gap at every stage of the recruitment process and make the introduction as seamless as possible. Our market reach throughout the UK is vast and our process has a higher success rate than speculative applications; we maximise your chance of securing a new position.
Feedback and advice on your application: keeping lines of contact open
As a recruiter, our job is to keep you up to date with the progress of your application at every step of the way. We listen to our candidates and we are always available to discuss your application, going above and beyond with feedback and advice on securing your ideal legal role.
The next move: career progression
In its simplest terms, using a recruiter enables career progression. Where a candidate's current team is top heavy with limited room for manoeuvre, we can open up the opportunities available. We sift through our database to find the right role for your skills and abilities with a focus on ensuring the salary is commensurate to your experience.
Securing a legal position towards the end of 2017
If you are thinking of making a job move, this is a fantastic time of year to make the application. Although we are entering the festive season, many of our clients are recruiting to fill positions in time for the New Year and the new financial period for their businesses; making the move now enables your application to be received at an opportune time.
If you are in the market for a new role within the legal sector, please contact one of our consultants or browse our website for a list of current vacancies.