Law Staff explains why your firm should use a recruitment agency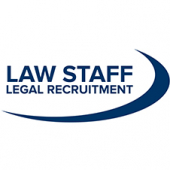 The recent article written by one of our consultants here at Law Staff concerning the seemingly 'biased' nature of the advice we give our candidates prompted a great deal of discussion. It certainly seems to have hit a nerve!
It raises the question, why should you use a recruiter at all? After all, there are many other ways to find a job – they are advertised on firms' websites, in the paper, on online job boards and specialist magazines (the Law Gazette, for instance).
Well, there are many excellent reasons why you should use a recruitment agency. In fact, if you apply for a job through any of the online job boards, it is almost a given that the job you are applying for is being advertised through an agency in any event. Why is that? Because most law firms do not want to wade through hundreds of CVs to pick out one or two potential interviewees. It is more cost effective for them to engage a recruitment agency to 'weed out' the no-hopers first.
(I hear you cry, 'who are you calling a no-hoper?' – OK, I know it sounds nuts, but for every applicant with solid legal qualifications, a good academic background and some experience in the required area of practice, we get another who works in McDonalds and thinks that it would make a nice change to be a solicitor. Seriously.)
Imagine you are a small-but-perfectly-formed boutique practice with a fabulous client list and a great working environment. And you have recruited someone who was great at interview but has turned out to be a total nightmare. You can't wait to get rid of her (or him); you need to find a replacement tout suite! but wow, is this a sensitive situation. Are you going to put a nice big job ad in the local paper and then invite candidates for interview, parading them past your current employee's desk? Or are you going to go the discreet and sensitive route, using a recruitment agency that can ensure confidentiality through the whole process? So, a recruitment agency will always have jobs on their books that are not widely advertised, or if they are, they may very well be somewhat disguised, in order to protect the client's identity at this early stage. So contacting a recruitment agency might very well open up opportunities that you would never otherwise know existed.
We can help you in ways you might not imagine. Here at Law Staff we give out free advice! Hooray! New law graduates wanting some advice about finding jobs, unemployed applicants who can't afford to go for an interview a hundred miles away, people who've had some unlucky break for something not their fault – we are happy to have a chat, point them in the right direction and help them if we can. Why should we? Well, partly because we are pretty nice people. But also, let's hold our hands up here - for purely selfish economic reasons. This newly-graduated-LPC hopeful looking for a training contract (and yes, we do have jobs which lead into training contracts) might be running their own firm within the next few years. We'd quite like it if they remembered us as friendly as well as professional!
Returning to the article that prompted this discussion, there is one last point to be made. The firm pays our fee, not you as an applicant. So you, the applicant, receives free help and free advice. We go through your qualifications and your experience in order to highlight your best features to potential employers. Of course we want you to get an interview, and of course we want you to get a job, and to that end we spend considerable time on the telephone with you and with potential employers (ahem .. all for free…) but all we can do at the end of the day is put you forward as a candidate.
We cannot force employers to interview you. We do not inveigle you into going for interviews for jobs that wouldn't suit you or that you can't do. Why would we? The reality is that we probably have a half-dozen equally strong contenders that we can put forward for the same role.
We work with you to identify the job that would best suit you, and you, it. It is your experience, your attitude, your background, your personality and character that will get you the job of your dreams. But investing some time and trust in working with a recruitment agency is what will get you the interview!