Making a smooth transition – how new employees can get the most out of the induction process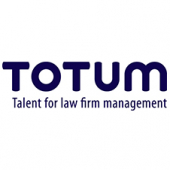 The first week in a new job can be daunting for even the most experienced business professional. There are countless new faces, names to remember, and different processes to get to grips with. Even something as banal as having to ask how to get your computer up and running can leave you sat at your desk feeling like a six-year-old at the school gate.
Most firms have some form of system in place to onboard new recruits (see our related research piece on law firm induction processes), but they may not always run smoothly. The IT department might forget to hand over a password, or the key people you need to meet might get called away to a client meeting at the last minute, leaving you twiddling your thumbs and wondering how to constructively fill your morning.
Thorough preparation on both sides before the first day is essential. The recruiting firm has put much effort into attracting talent and the recruitment process; giving a bad initial impression can undo the hard work, and waste valuable time if the new employee can't do their job effectively from the start. The joining employee, meanwhile, should consider beforehand what they will need to do their job, making note of who they need to meet in their first week, and questions to ask them.
For new starters
It probably goes without saying but arrive on time (reach the office early then go for a coffee nearby until the allotted time), check in advance what the dress code is, and arrive with a genuine smile and enthusiasm (without gushing or looking like a Cheshire cat – all too easy if you are nervous). And keep your personal phone on silent.
Be prepared for a range of reactions from your new colleagues. Expect people to be polite and welcoming, but at the same time you are likely to be the subject of curious glances and questions. Be ready to succinctly explain where you worked before and what role you have been recruited for.
Remember, though, you have already got the job – you don't need to go overboard on why you are right for the role or why you think the firm is so wonderful. You also should avoid going into detail about the last place you worked at – either bad-mouthing it (it's a small world) or singing its praises.
Introduce yourself to those you meet by the water-cooler, even if they are not someone you will be working with directly. The more you network from as early as possible, the easier and quicker you will find it to settle in.
It's hard to remember everyone's name, and no one will mind you asking again – once – but it's worth picking up some tips online on how to remember names. Don't underestimate how much this simple gesture can make someone feel valued and respected. Say their name back immediately as you shake their hand – this allows you to check on pronunciation and helps with memory.
Try to get a handle on some of the politics at play and who holds sway – talk to as many people as possible and be friendly – but avoid jumping straight into some sort of clique. Go for lunch with colleagues if you are invited (or take the initiative if an invite is not forthcoming) but resist joining in with gossip.
Be prepared to ask questions about new systems, processes and any jargon you are unsure of – if you don't understand, it is fine to ask for clarification and take time to make notes. If you feel like this might entail disrupting a colleague too much, save up your questions and ask them if they would mind sitting down with you when they have a convenient moment to go over things.
Above all, try not to be too anxious. Be your usual professional self. There will be nothing more exhausting than having to keep up an act for the rest of your time in the job.