Moneypenny: Down to experience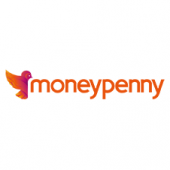 This article was originally featured as an industry column in the March 2018 issue of LPM. To read the issue in full, download LPM.
In one of Moneypenny's first columns for LPM back in 2015, we wrote about how the traditional nine-to-five working day was disappearing. Fast-forward three years and it seems that it has indeed gone. Vanished. Vamoosed. The great disappearing act has occurred because technology has profoundly changed the way we behave as consumers and altered our perceptions of what a good or quality service looks like.
The same is true in law firms and we are seeing a growing number of practices that are keen to get ahead of these trends and offer the best possible service to their clients. But what does that really mean? How can law firms create a first-class customer journey to meet or even exceed modern expectations? The good news is that firms don't have to go to great lengths or expense to see quick improvements. The first and most important step is being available when, and in a way, your clients want.
It might sound straightforward, but so many firms fall at this hurdle – be it missing someone on the phone in the morning, not replying to an email at lunch or not providing a way for clients to contact the firm on your website after the office door has closed. No two clients are the same, and they will naturally want to reach out at different times and in different ways.
A combination of clever tech and our amazing people has given us the ability to always be available, and the onus is on practices to ensure they offer a consistently brilliant experience at every touch point.
This change is being recognised in the legal sector. Indeed, demand for our telephone answering service continues to rise, and 24% of legal clients are seeking receptionists to answer calls around the clock.
We've also seen a huge uptake from legal practices of our Live Chat service since it was launched last year. This added communication tool is proving a worthy investment for firms. A recent analysis of our data found that 35% of live chats answered on behalf of our legal clients resulted in a high-quality new business enquiry. That's over a third more enquiries almost overnight. A sobering thought for those missing out. In contrast, the reduction in call volumes – minimal.
Like most law firms, you'll have no doubt invested much time and resource into marketing your services to generate the most enquiries possible and maximise your ROI. Every penny of that is critical to success, conversion rates and driving growth. But that money is only well spent if you are there to wow and capture the responses.
Of course, providing this high level of service around the clock puts a lot of pressure on those delivering them. So the question is this: how do you meet these growing needs? Do you increase staff numbers in-house or does it make more sense, both commercially and financially, to work with a partner to whom you can outsource, either fully or on an overflow basis? Or a combination of the two. There is no one-size-fits-all solution.
But one thing that is for certain is the unprecedented opportunity this step-change gives firms to gain a competitive advantage. By putting yourself in your clients' shoes and communicating with them on their terms, in the way that they want, you are not only delivering a great service but building stronger and longer-lasting relationships. If you do that, you can't go far wrong.