Positive thinking? Totum market report October 2016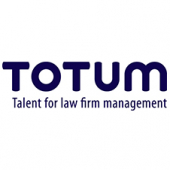 The summer months were strange. It was hard to get away from the Brexit vote and its ramifications. And yet, at the same time, nothing happened. We have been told, an awful lot, that 'Brexit means Brexit', kicking off it seems in March 2017. Still no-one knows, however, what that actually means: an exit that's soft, hard or something scrambled in-between.
And so here at Totum, it felt, in July at least, like everyone – from the government to the junior job-seeker – quietly agreed to press the pause button. Some firms held off on recruitment decisions and candidates seemed equally reticent to make a move, a number calling in to postpone their job searches. Even where recruitment went through, it was only with considerable scrutiny of the business case.
At the same time, however, whether by accident or design, the vote was well timed to coincide with the summer holidays and, typically, a lull in business across industries. People had the space to step back, take a deep breath and assess the situation.
For September has seen a change. Across all our functions, come the 1st of the month, there was a palpable shift. Firms returned with a desire to get back to business – albeit with perhaps a continued trend for putting recruitment decisions through the hoops. But to us this is only sensible. Firms are focusing on what is important and taking a good hard look at the future – whether that is to how practice groups (particularly transactional) might be affected, sourcing more revenue from outside the UK and/or to the technology drivers that will help drive cost-effective growth.
At the same time, though, they want to be seen to be doing something. In a piece published byLegal Business in August, we argued that the innovation that we have seen in law in recent years didn't come out of a boom period. It came from increased competition and turbulence. The financial crisis taught firms that challenging times require new ideas and a willingness to embrace change.
And while Brexit may spell uncertainty, it offers opportunities for law firms willing to seize the initiative. As Legal Week reported earlier in the summer, 'Once this initial frenzy subsides, lawyers will then play a crucial role in helping navigate one of the largest programmes of regulatory and legislative reform ever seen.'
In this environment, experience tells us that those firms that are brave and move forwards with confidence will be those most likely to thrive. And in these early autumn days, we are seeing plenty of signs that this is the attitude that many firms are now taking.
The drive for change
Across all functions, we have seen roles picking up fast as firms have returned after the summer to a better sense of direction. There is a mood that law firms will be busy regardless of Brexit, but focus may need to be redirected – for example, from real estate and M&A to international trade and regulation.
As ever, we are covering replacement roles across all functions. But September has brought in a number of new roles too. Where commoditisation and technology may be raising questions over the future of lawyer roles, there seems only more certainty that business services professionals will be pivotal to managing whatever change lies ahead.
This means that firms are more willing to invest in new business skills and roles. We find ourselves working with firms to explore different opportunities, often helping them to scope out what kind of job (and candidate) will best deliver the business outcome they hope to achieve. Having worked across a number of bespoke roles like this, we are in a good position to share our expertise.
By way of example, firms are looking to recruit for the first time heads of account and client management, project and change management, heads of innovation to nurture a firm's creative thinking, and senior digital marketing managers tasked with bringing up a firm's digital platform to the vision of the brand. New COO appointments too are coming in, as the trend continues to appoint business expertise at the very top of the firm (often leading alongside the CFO).
'Change' appears to be the operative word in current job descriptions. We are working on roles including that of an HR Director, needed to play a pivotal role in a firm's organisational development as it invests 'across a variety of transformation projects'; a Head of Client and Sectors needed to support a refreshed BD strategy aimed at international opportunities; and a Chief Information Officer who can help fulfil a firm's potential through development and investment in ever-evolving technology.
These roles aren't designed to keep firms functioning. They have been explicitly engineered to deliver something entirely new – a means with which firms can leverage their expertise to gain competitive advantage. And we see no signs that such requirements will diminish any time soon.
The resourcing challenge
This does mean, however, that underlying these roles is a shift to think differently about the way law firms are resourced. For some time now, we have seen firms moving more business functions out to regional offices, as they seek to balance an increased need for business talent with firm-wide cost-efficiency. We have consequently spent considerable time over the past year visiting cities including Bristol, Leeds, Manchester, Birmingham and Nottingham, improving our capabilities to support firms no matter where their resourcing needs are based.
The challenge at a regional level is finding a sufficient pool of business talent locally. First movers will typically have the advantage, scooping up the best candidates before others get a look in. For firms that follow, there will be the temptation to simply offer more money as a means to attract the right skills. But spend too much and risk wiping out any cost efficiencies promised by the regional base.
Striking the right balance will require firms to think creatively, using other means with which to attract the best talent. This may include further broadening the talent pool by considering skills from beyond the legal sector – a trend that is increasing as firms realise there's much to be gained from embracing wider industry expertise. We are also finding a greater willingness among firms to pull talent in from across different jurisdictions.
In our view, however, success will also mean once and for all embracing flexible working opportunities.
Flexible thinking
We have seen rising interest in flexible roles – whether fixed-term contract (FTC), part-time or flexi-hours. Such roles not only meet growing employee demand for flexibility, but can also give firms room to manoeuvre, allowing for greater agility (and potentially fewer redundancies) later if the market slumps. Flexible working can also be a convenient way to adjust support levels while firms are building up regional or, indeed, international capabilities.
We are delighted to see that some forward-thinking firms see the opportunity here and have started to advertise all of their business services roles as being open to flexibility. This is a huge shift in the law firm mind-set, and it will open the doors to a wealth of talent other firms continue to miss out on.
We know that flexible working has its challenges. Good contract candidates for FTC roles, for example, can be difficult to find – those that are out there will often take a role and then be made permanent. But today's candidates increasingly come in different ways-of-working packages. As firms continue to adopt a more open-minded attitude to the many flexible options on offer, we are confident that challenges like these can be relatively easily overcome.
Those firms that are really serious about securing the right skills to enable change could do worse than to start with a more agile workplace.
Firm foundations
The future may yet hold considerable uncertainties – we do not know how Brexit negotiations will pan out or how business and investment will be impacted along the way. But the recent past hasn't been particularly secure either. The financial crisis has tested the legal industry, pushing firms to undertake a wide-scale review of the way they deliver legal services. In that time, our research has found a growing perception that law firms are indeed capable of thinking differently, of even 'breaking the mould'.
Law firms have proved that they can adapt – and many are operationally and culturally more resilient than pre-2008. Perhaps that is why this autumn, we are seeing a return of confidence in the legal market – whatever the future holds, law firms know they need to get out there and face it.