REC finance and legal group meeting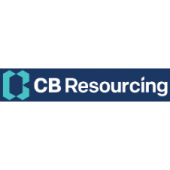 Great discussion yesterday at the REC finance & legal group
In particular:
The automation paradox, if human intervention is only needed for the most critical parts of a process or to fix something that's gone wrong - where do humans get the experience to do this if the routine work is automated?
Automation and talent pipelines - we've seen it before with offshoring, when the routine work was offshored firms stopped hiring as many junior staff on shore. When this opportunity for experiential learning disappears you are fine for a couple of years but then you'll start to notice it in your talent pipeline. We see the same problems coming up with automation.
The hardest thing to hire for is still interpersonal skills and we don't see it being replaced by technology anytime soon.
The group also looked at inclusiveness and removing barriers for underrepresented groups. In particular age was a focus and it's great to hear how much progress organisations have made with their initiatives in this area.