Top 4 ways outsourcing can add value to your firm, with Intelligent Office UK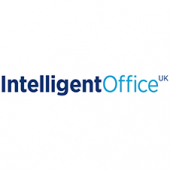 Not all decisions to outsource are incentivised by cost savings—law firms are perhaps one of the best examples of this. For decades, corporates have been outsourcing legal work, recognising that this is the best way to get a high-quality service.
There is value to be found in working with an outsourcing provider and even more value when you invest in working with them towards a shared goal.
This blog explores the four ways that outsourcing a non-commercial function, specifically administrative and secretarial support, can add value in a UK top 100 law firm.
A higher quality of service

Assuming that a thorough approach to selecting the right outsourcing provider has been taken, you should see an improvement in the quality of the function's output.
As the leading provider of administrative support services to the legal sector, we do this by:
Regularly sharing knowledge across our 56 client sites and using it proactively to problem solve or make recommendations for improvements
Consistently delivering training to our employees at client sites to ensure standards are maintained and improved
Systematically reviewing our performance (internally and with our clients), feeding back to those delivering the service, and tailoring our service as necessary
You likely have regular conversations about how you can offer a better service to clients. There is likely less focus on improving the quality of non-commercial functions. When you outsource to a specialist you trust, it means that the provider can focus on maximising the value of that one function, working to a set of KPIs you agree together. This is often part of a wider step-change to achieving better client services.
Impact on the bottom line

Experienced outsourcing specialists are able to uncover opportunities to reduce costs without compromising quality. This is usually achieved using processes such as audits and benchmarking, specialist knowledge of processes and how to make them more streamlined, challenging the status quo and looking again at how services can be provided rather than just delivering them in the same way as previously.
For our clients, these cost savings look like:
Increases in the volume of reprographic work completed centrally, generating a saving of over £140,000 per annum
Reduction in printing costs by 40%, through review and implementation of a print equipment audit
By moving the document production team out of our client's office and into a captive nearby, we were able to free up a significant amount of space that the firm could use to support incoming fee earner growth without incurring additional real estate costs
Standardisation and innovation

A lack of standardisation in administrative support functions can open you up to risk and inefficiency. It also stifles innovation because those who know the function best, and therefore those best placed to explore innovative opportunities, are usually tied up in day-to-day delivery. They spend more time dealing with the immediate firefighting than looking to the future.
Standardising your administrative and secretarial support gives you the opportunity to explore new and better ways of operating both the function and wider firm.
You can standardise processes within the function yourself, however, specialist outsourcing providers have access to knowledge of what works elsewhere and offer dedicated focus on that one function.
When you work with us, we put the relevant infrastructure in place to mean that work is being done consistently and to a high standard, using resources developed over 17 years of working in the industry. Resources such as:
Standard operating processes (SoPs)
Training shots
Skills banks
Induction manuals
Knowledge bank folders
Standardising in this way allows us to then explore innovative ways of delivering the administrative support function, making it better, cheaper, and faster. It also frees up your time to explore innovation in other areas of the firm.
Support for future growth

Outsourcing some non-commercial functions allows, within reason, you to scale up and down the support you receive as necessary. In terms of cash flow and changing client demands, this is a sustainable position to be in.
The partnership model we establish with our clients when they outsource areas or the entirety of their administrative and secretarial support function to us support their growth in three overarching ways:
By focusing on the delivery of a wide range of non-core services, we free up management team time than can be re-focused on supporting and accelerating growth
We get more out of teams, through cross-training and other initiatives, meaning headcount can increase at a more cost-effective and sustainable rate than it typically would in-house
When our clients grow, we work with them on decisions around office space and new offices
Choosing outsourcing providers

Outsourcing is not like other procurement and therefore shouldn't be treated as such. Our free guide, Law firms: Why, how and what to outsource in 2019. A guide to secretarial and administrative outsourcing options explores the two overarching incentives for law firms outsourcing their back office and secretarial support: transactional support and transformational change. The guide also includes case studies and a chapter on how to identify which type of solution is right for you.