HighQ case study: Linklaters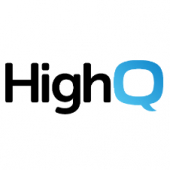 Summary
HighQ Publisher supports Linklaters' global Knowledge Portal. Stephanie Bonnet, Head of Online Marketing Communications, and Ian Rodwell, Head of Client Knowledge and Learning, explain why they selected HighQ.
Linklaters is one of the largest law firms in the world, with 5000 people in 28 offices in 19 countries, and it produces a range of knowledge and learning materials for its clients globally. These include stop press alerts, newsletters, cross-border guides, factsheets, thought leadership reports, microsites, videos and podcasts. Keeping clients informed with relevant and informed
publications is essential.
The challenge: Managing tailored client knowledge efficiently and securely
The firm generates a large volume of industry and legal updates to benefit clients. This vast amount of material needs to be managed carefully, so clients only receive content specifically relevant to them and are not unnecessarily inundated with irrelevant information.
Based in Linklaters' London headquarters, Stephanie Bonnet and Ian Rodwell acknowledged that the sheer quantity of information delivered by law firms to their clients can be overwhelming and risk being seen as a hindrance rather than a help. Bonnet and Rodwell wanted both to put clients in control of what they received and give them the ability to search and browse for information in an intuitive and user-friendly way. It was also a need that clients were actively expressing with enquiries about knowhow resources appearing on several pitch requests.
Consequently, Bonnet and Rodwell sought a technology solution that would meet this challenge and ensure the efficient delivery of knowledge and information to their clients.