Webinar: Executive briefing with Forrester: Zero Trust, the next step for information security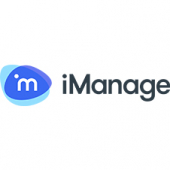 The risk of security breaches and data loss presents an existential threat to professional services firms.
Zero Trust has tremendous potential as a next generation security framework, but there is widespread confusion around what it is and how to implement it. Join iManage and our featured speaker, Joseph Blankenship from Forrester, for an in-depth discussion of the principles of Zero Trust and its importance in the current environment.
Learn more about:
Why Zero Trust is the best and most complete response to today's changing threat landscape
Why organizations struggle to implement modern security capabilities, and how to address these challenges
Hear from iManage how it is building Zero Trust and other security features into their Cloud services
Register now and find out how iManage is transforming security for many other organisations like yours.